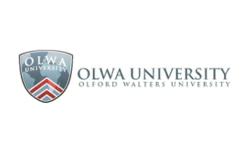 El Paso, TX (PRWEB) February 24, 2012
The innovation specialists at OLWA (Olford Walters) University have officially unveiled their high tech student evaluation system at their headquarters today. The entire system, composed mainly of a £400,000 state-of-the-art evaluation program, mainly financed by the Department of Innovation and Skills, is certainly a mammoth achievement in the field of online education development.
The Chairman of OLWA University expressed his gratitude on the new development on he what referred to as 'a landmark achievement in the field of online education'. He said: "I feel really overwhelmed and honored to have been a part of this development at OLWA University. It is, indeed, a matter of great pride to announce the latest addition to a valuable network of composite online presence across the globe. The addition of the high tech innovation system would not only supplement our overall educational delivery, it would also bolster the efficiency of our valuable faculty and alumni, who work incessantly for the development of the University."
The faculty member of the OLWA University, Mr Steve Anderson commented: "As an engineer, I am pleased to see the advancement in the development of the evaluation process. Not only this would help our system to become more transparent, it would also enable the students with a meritorious background to get evaluated for their knowledge in a shorter period of time and continue to receive education via online university."
In the recent years, OLWA University has demonstrated great virtue and consistent development of how university education and business development can go hand in hand. New advanced engineering concepts have blended well with the educational merit and online pedagogy at OLWA University, consequently resulting in superior online educational development.
The officials at the university now expect a big surge in the development of the institute. Last year, the university saw a 50% increase in the number of enrolments. These included students extending from the eastern coasts of California to working adults from Sydney and Auckland.
About OLWA University
OLWA University is a globally recognized and accredited online institution offering high quality and affordable education to students across the globe. The University offers world-class study programs and excellent student services that help students learn in an easy and hassle-free way. In addition, the University provides its students with a rich and stimulating learning environment under the table guidance of highly qualified and experienced faculty associated with the leading institutions of the world.
###