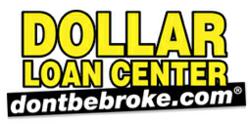 Las Vegas, NV (PRWEB) February 22, 2012
Dollar Loan Center CEO Chuck Brennan pulled out all the stops at his annual company holiday party recently. Bringing in his famous friends from around the country, the business owner and philanthropist helped raise nearly $300,000 for charity while giving 500 employees and guests a night to remember including $250,000 in cash and prizes.
"If there is a 'best boss in America' award, Chuck Brennan deserves it," said Shon McKee, senior manager for Dollar Loan Center. "We got to experience an evening we will never forget and truly live like rock stars for the night."
Brennan, a long-time rock music lover and former music industry executive, opened the evening with The Doors' Robby Krieger playing "LA Woman," followed by "Roadhouse Blues" with actor Val Kilmer, who famously portrayed Jim Morrison in the 1991 movie about the iconic band.
Brennan then introduced comedian-musician Gary Mule Deer, who entertained the audience before they were treated to a musical set that included rock legend Alice Cooper, Jack Blades of Night Ranger and Mick Fleetwood of Fleetwood Mac. The trio was accompanied by rock music legends Tommy Thayer and Eric Singer of the band KISS while Gene Simmons and Paul Stanley cheered in the audience. Brennan is long-time friends with the band and can always count on KISS when it comes to help raising money for great charities.
"It was an incredible, star-studded evening and I'm thrilled that everyone had such a good time," said Brennan, "To be able to raise nearly $300,000 in a matter of minutes is very humbling."
Over $200,000 of the donations are going directly to Alice Cooper's Solid Rock Foundation. The Phoenix based, non-profit organization provides programs and resources for at-risk teens. "Chuck and his wife Mary are our biggest contributors and this event is absolutely amazing," said Cooper, "They need to televise this event each year so everyone can witness it!"
During the evening, Brennan also announced a $20,000 donation to St. Jude's Children's Hospital in the name of Robby Krieger as well as a $10,000 donation to Rupert's Kids, the nonprofit organization founded by Survivor's Rupert Boneham who was also a guest at the event.
Throughout the evening, famed "Speed Painter" Rock Demarco showcased his talents with artwork that was created live at the event and auctioned off for more than $100,000.
"And of course Dollar Loan Center employees got their own surprises during the evening," said Brennan. "Gene Simmons, Paul Stanley, Tommy Thayer, and Eric Singer helped me give away four brand new KISS Mini Coopers to our staff" said Brennan. "Everyone walks away happy at our annual celebration. The prizes ranged from $100 in cash to a new car!"
The company has posted a 5 minute highlight video on the Dollar Loan Center YouTube page for public viewing.
Dollar Loan Center is a premier provider of payday loan alternatives in 50 locations throughout Nevada, South Dakota and Utah. Brennan, the company and its employees gave over half a million dollars last year to charitable organizations across the country.
Dollar Loan Center is the largest provider of short term credit services in South Dakota and Nevada. In 2007, Entrepreneur Magazine listed the company among its "Hot 500" Fastest Growing Businesses and Entrepreneurs." For more information, visit http://www.dontbebroke.com.
###