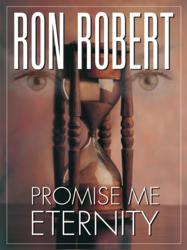 (PRWEB) February 23, 2012
Ian Fox is the besteling author from Slovenia (EU). He has published three crime (mystery/suspense) novels that have sold very well and been ranked among the top 100 most borrowed library books. He is currently working on a fourth and fifth. Enthusiastic readers write to him, saying they can't put my books down and read them in a few days. The first two novels are set in the United States; the third takes place in Britain. Individual libraries have ranked my books among the top ten, sometimes even the top five most-borrowed books.
Check out the great review I got from the independent Midwest Book Review, including the word "Bravo!" Link: http://midwestbookreview.com/mbw/feb_12.htm#donovan
For a limited time (Thursday, February 23 through Sunday, March 4) an electronic book version of " Promise Me Eternity," normally priced at $0.99, will be available to the public as a free download at mashwords at http://www.smashwords.com/books/view/38679.
The free coupon is: KX42G.
A short summary of the e-book Promise Me Eternity:
Mystery/ Suspense/ Crime
Word Count: 116.698
Dr. Simon Patterson is a successful and well-respected neurosurgeon at Central Hospital in the town of Medford. Married, though without children, he keeps himself so busy that one day is not much different from another. Until, that is, he saves the life of the powerful mobster Carlo Vucci. At a dinner in honor of Dr. Patterson, Carlo Vucci introduces him to his alluring wife Christine. Simon is entranced by her beauty. Three weeks later, Christine shows up at the hospital, complaining of terrible headaches. Dr. Patterson offers to help her, but Christine did not come to see him just because of her health. A series of shocking events follows that transforms Simon's life into a nightmare. Among other things, he finds himself in court being accused of first degree murder…
About Ian Fox
February, 22, 2012 -- Ian Fox was born in Slovenia (EU), but have also lived in the USA, France and Germany. He is fluent in English, French and German. Because of his extensive international experience, his books are set in the USA or Europe. He is 41 years old.
Contact: Ian.fox.writer (at) gmail.com
Facebook link: http://www.facebook.com/ianfoxwriter
Blog link: http://ianfoxwriter.blogspot.com/
Amazon: http://www.amazon.com/Promise-Me-Eternity-ebook/dp/B004KA9JDK/ref=sr_1_2?ie=UTF8&qid=1327816154&sr=8-2
Smashowords: http://www.smashwords.com/books/view/38679
# # #