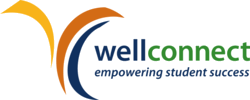 "We could not be more satisfied with the service, the flexibility, the quality, and the commitment we consistently encounter from everyone at The Wellness Corporation." - Chris Mallet, Associate Provost, Mentoring - Western Governors University
Shrewsbury, MA (PRWEB) February 24, 2012
Jean Doyle, Ph.D. will be filling the position of Director of Research and Development at The Wellness Corporation. One of the cornerstones of our business is our exceptional commitment to innovation, and the addition of Ms. Doyle is explicitly demonstrative of that commitment. Ms. Doyle has extensive experience in education, and will initially focus on the pertinent issues of student retention and persistence in Higher Education as it pertains to our WellConnect Student Assistance Program.
Jean has worked in varying capacities in the educational ambit and has extensive experience in Research, Project Development and Management. Jean also has experience in a number of positions that span the full breadth of the educational spectrum, from a District Curriculum Coordinator to Educational Consultant. She has worked as an Adjunct Professor at Boston College, and as a member of the Institute Faculty at the Harvard Graduate School of Education. Jean attended Rivier College and Providence College, where she received her Masters of Education. She continued her education at Boston College where she obtained her Ph.D. in Education with a concentration in Mathematics, Literacy and Special Education.
The Wellness Corporation, a provider of Employee and Student Assistance Programs for over 26 years, is honored to have Jean on board and hope you will join us in welcoming them. The Wellness Corporation is a national provider of Organizational Assistance Services to colleges, corporations and other institutions. These services include Work/Life Programs, Employee Assistance Programs, Student and Graduate Student Assistance Programs, Organizational Development Services, Professional Development Training, and Wellness.
For more information, please visit http://www.wellnesscorp.com or call 1-800-828-6025 ext. 103