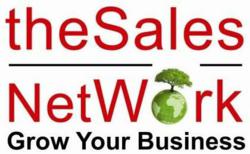 We are looking forward to this new venture with the Sales NetWork because they facilitate training not only through traditional methods but through using new technology like webinars and online video
OAK HILL, VA (PRWEB) February 23, 2012
Today, the Sales NetWork (TSN), a provider of niche‐marketing solutions, has announced its partnership with AE Performance Solutions, a leader in providing customized training solutions to businesses.
AE Performance designs and develops custom instructor-led, web-based and hybrid training for a variety of industries. "We are looking forward to this new venture with the Sales NetWork because they facilitate training not only through traditional methods but through using new technology like webinars and online video," said Sheryl Golub founder and co-owner of AE Performance Solutions. "This is something that will save our clients time and money on travel."
Established in 2000, AE Performance Solutions works closely with clients to analyze their training and performance needs to determine the most appropriate and effective solutions. The company uses proven Instructional Design methodologies to create customized training, specializing in sales training, systems training and product training.
"Partnering with AE Performance Solutions makes sense because the training and performance services they provide complement what we do in a way that is seamless," said Greg Zilberfarb, CEO and president of the Sales NetWork. "Working in partnership with AE Performance will really let our clients take advantage of a full-service training experience like no other."
The Sales NetWork offers a wide range of communications services and works with each client to custom tailor a strategic approach to every project. From branding and identity to public relations and training, TSN works in partnership with its clients to meet their objectives.
About the Sales NetWork: Founded in 1997, theSales.NetWork, Inc., (known as the Sales NetWork), specializes in niche‐marketing solutions to companies, non‐profits and government agencies in a wide variety of industries. The company has extensive experience in the alternative fuels industry, specifically propane autogas. The company designs custom programs in technology deployment, education and outreach, public relations, event planning, webinars, training workshops, Internet television, and more. For more information, visit http://www.thesales.net.
About AE Performance Solutions: AE Performance Solutions, Inc. ("AE") is an instructional design, training development and performance enhancement consulting firm. The company specializes in helping clients establish a competitive advantage by delivering to them superior training programs and solutions based on sound principles of learning and instructional theory. AE consultants are seasoned professionals who work closely with each client. They operate in accordance with the highest standards of conduct. AE has extensive experience in a wide range of industry sectors, including telecommunications, biotechnology, entertainment, food service, manufacturing, government and private education. For more information, visit http://www.aeperform.com.
###