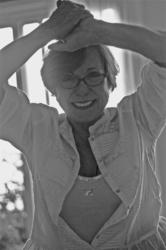 (PRWEB) February 24, 2012
Marge Casey's Wave Represents Forms Strategic Partnership with Storyboards Inc/art&motion.
Marge Casey's Wave Represents – the boutique personal representation agency for some of the world's premier photographers - has formed a strategic alliance with the USA's leading storyboard and visualization company – art&motion – a new division of Storyboards Inc.
Based in Santa Monica California, art&motion specializes in creating visuals for all advertising, commercial production, film, TV, event launch presentations and new media. The company offers a large range of services including CG and after effects artists, composers and VO talent, photo retouching, production services including b-reel photographers and now a roster of world-renowned photographers.
A women-owned company recognized by the WBENC (as is Wave Represents) this alliance will now allow art&motion and Storyboards inc access to Wave Represent's roster of photographer talent that features Richard Corman, Len Irish, Neil Wilder, Ann Stratton, Nori Inoguchi and Olaf Haushulz. The company will also act as Wave Represents West Coast sales office, giving Wave the opportunity to directly reach media companies in LA and around California among others.
Marge Casey comments: "I have always wanted to be bi-coastal but never met the right people to represent me. In talking with the "girls" from Storyboards Inc. I feel I have finally met people with my sensibilities and work ethic. Both the owners and the staff are great and I look forward to a long and positive relationship. Thank you Stacy, Suzie and Sari for making Wave Represents a part of your new venture – art&motion. "
art&motion's owner Stacy Hatch adds: "We are delighted to be repping Marge and her incredible roster of artists. Wave Represents has an amazing team and we are excited to represent such a diverse group of image makers and preeminent talent."
About Wave Represents
Wave Represents is a boutique talent agency representing some of the world's best known and most successful photographers and image-makers. Offering an unusual amount of personal attention and care to a small roster of clients, Wave Represents is owned and managed by Marge Casey – recognized around the world as the doyenne of talent representatives working in today's business.
Marge Casey
For 35 years Marge Casey has been one of the world's most influential and successful photographer managers and agents, representing the careers of dozens of artists, a lot of whom Marge has discovered and helped grow into the internationally recognized stars that they are today.
About Storyboards Inc
Storyboards Inc. is an industry leader in creating visuals for advertising, commercial production, films, gaming, event launches and new media. For over thirty years, this women owned company, has provided the art for every stage of visual presentation, helping our clients create amazing content to win, impress, achieve and build brands!
Building on the strong foundation of a Storyboard company, we now represent over 40 storyboard artists, illustrators and digital artists all over the world. Our Santa Monica, CA headquarters gives us access to the industries leading editors, CG and after effects artists, composers and VO talent. Our impressive roster now includes photo retouching studios and production photographers.
From shooting boards to 3D animatics with after effects, Storyboards Inc. does it all. Whatever your budget, whatever your goal, we will help you achieve it.
For more on Wave Represents, please visit:
To reach Marge Casey, please email:
margecasey(at)waverepresents(dot)com
For more on art and motion, please visit:
ALL media contact: Kevin Fetterplace at Mojo Working
Kevin(at)Mojoworking(dot)com
###