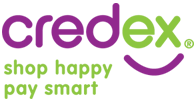 Credex provides instantaneous 36 months credit to consumers on your checkout page
(PRWEB) February 23, 2012
Consumer credit innovator in dynamic credit issuance through e-commerce stream credexTM, announced today that they have created landmark partnerships which will allow e-Merchants to dramatically increase customer conversion and experience an immediate increase in ticket size, by offering consumers instant access to new credit and payment options at participating e-merchants Point Of Sales.
These partnerships bring together the experience, platform, and credit facilities of major private lenders with credexs' patented online credit solutions. This combination enables merchants to offer a new instantaneous credit option to their customers, a critical success factor in today's competitive merchant marketplace.
credex's Instantaneous Credit Offers Program increases conversion and creates a lift in ticket size. When e-Merchants feature the credex icons on their websites they provide a way for their customers to apply, qualify and obtain immediate credit to complete their purchases online. The Credit Offers Program should be implemented by any e-merchant looking to grow their sales in today's challenging economy. Combining credex technologies' ability to instantaneously match credit issuers and consumers online is a win-win for the merchants.
Stephane Touboul, CEO of Emerging Payment Technologies notes, "The ability to offer instant online credit on their checkout pages has become a real competitive advantage for online merchants. The ability to expand that offering only increases their opportunity to grow sales. Upon successful completion of our market trials we spent considerable time searching for just the right partners for our patented credex solution. The wait was worth it. We're glad to have joined forces with lenders who are real pioneers in online credit issuance."
The new service will be powered by credexs' patented EVA (Express Verifiable Authorization®) technology prequalifying each customer. "EVA has measurably raised the bar for online credit issuance as it dramatically improves security and risk mitigation while identifying highly precise credit levels. A large variety of credit offerings will fully leverage EVA's credit identification and branding capabilities. This will increase the volume of customers who will have access to credit thereby increasing merchant conversion rates and sales," points out Emerging Payment Technologies COO, Coleen Barbiere. "The bottom line is these partnerships will be a game-changer for the entire e-commerce industry."
To sign up for a credex merchant account today click on the following link: http://www.credex.net/merchant/signup
About credex:
credex is the flagship brand of Emerging Payments Technologies, Inc. - a leader in alternative billing and payments for over 10 years. credexTM refers customers to its partner banks that may issue a revolving line of credit. Participating merchants feature the credexTM icon on their websites and credex facilitates e-Commerce by connecting e-Merchants, customers and banks. Express Verifiable Authorization® or EVA® patented technology is the cornerstone of the credexTM Great Offers credit finder service. credex's owners have built several major companies and are recognized leaders in the US and Europe in the mainstream and alternative payments industry.
# # #