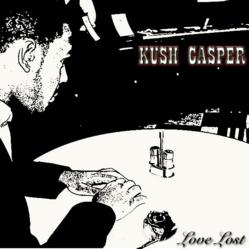 Miami, FL (PRWEB) February 22, 2012
Hip hop artist Kush Casper recently released his mixtape "Love Lost." Coast 2 Coast Mixtapes presents the project, which is now available for free download. "Love Lost" features Kush Casper on tracks with guest artist appearances from Akilah Muhammed, Kayla, The Kid Ali, and Maya. Production is added by Greg Trakkz.
Publicly known by his stage name, Kush Casper, Shawn Harris was born in 1990 and raised in the streets of Newark, NJ. Despite the harsh environment of crime, drugs, and poverty, Casper strove to be successful while remaining close to the city and people of his upbringing. He began rapping at age 12 and, once he moved to South Carolina, began his music career shortly thereafter. He contributed to a group called 187, which was signed to a local independent label in 2004. A few years later, Casper returned to New Jersey and built his reputation as a popular local DJ. Feeling that pursuing his education was equally important as pursuing his music career, Casper was accepted to Howard University where he is currently majoring in accounting.
Kush Casper names some of his musical influences as 50 Cent, P. Diddy, Jay-Z, and Kanye West, and he considers his style to be diverse, but with an East Coast influence. His "smooth hip hop" music is aided by the production of Greg Trakkz and Tri-Fekta Entertainment. The first single from "Love Lost" was "Always Love You," released in early October 2011. He is currently working on his debut album "Respect the Kush," to be released in April 2012.
"Love Lost" is available for free streaming and download at http://coast2coastmixtapes.com/mixtapes/mixtapedetail.aspx/kush-casper-love-lost.
# # #