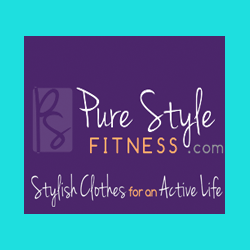 The new line is geared for yoga, but functional enough for everyday wear.
Chicago, IL (PRWEB) February 24, 2012
Pure Style Fitness announces the release of the 2012 Jala Clothing Spring Collection! Jala is a yoga chic collection full of funky and fashionable designs, making yoga apparel more hip than ever. The new line is geared for yoga, but functional enough for everyday wear.
As always, Pure Style Fitness' focus is on fitness clothes that wear more than inside the gym but out on the town as well. This new line by Jala really hits on versatility. Their black and silver snake skin leggings are made of soft knit cotton and can be worn for yoga or easily transferred into a night look. Another multipurpose piece is the tie dye v-neck tunic. The spring colors of gray and Tahiti blue really shine, as this loose fit tee can be worn over any fitness piece or out and about.
Aside from the flexible clothing items, the spring line from Jala also includes it signature yoga pieces. One ensemble is the tie dye sports tank and matching tie dye waistband yoga pants. These matching pieces are slimming and stylish, as they can be worn for any fitness activity. Included in the line are a t-shirt with the 7 Chakras and a tank with the scorpion pose.
Pure Style Fitness has also added the new t-shirts for men from the 2012 Jala Spring Collection.
These three t-shirts are yoga inspired with a choice of the lotus pose, scorpion pose or Buddha symbol as a center graphic.
About Pure Style Fitness: Pure Style Fitness is inspired by the everyday busy woman. Whether its phsical activity or running around, Pure Style Fitness prides them self on offering a selection of designer brand fitness apparel that provide functionality and style. Today, fitness clothes are more than just for the gym. The quality of fabrics and stylish designs make them wearable for everyday errands. Pure Style Fitness has a hand-picked selection of fitness, yoga and casual athletic apparel that can be worn to and from the gym, as well as every day.
###