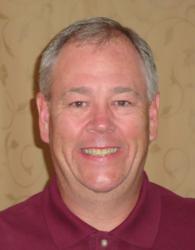 Customer dissatisfaction with utilities can carry significant consequences—financial, operational, and managerial — that utilities ignore at their peril.
Denver, CO (PRWEB) February 23, 2012
Recent Greenpeace protests against Duke Energy is another sign that utility customers are "mad as hell, and they're not going to take it anymore." Those words, written nearly 40 years ago by Academy Award-winning author Paddy Chayefsky in the movie "Network," aptly describe today's utility customers, according to John Egan, president of Egan Energy Communications Inc.
Can utilities find a way to make peace with their customers? Egan will address that topic in the upcoming Western Energy Institute's Spring Energy Symposium, March 7-9, 2012, at the Aria Resort and Casino in Las Vegas, Nevada. He will speak on a panel discussion, "Communications Challenges in a Rough Economy."
"For many utilities, customers feel the price they pay for electric or gas service is rising faster than the value. This sense of frustration is aggravated by today's difficult economy, where millions are out of work and tens of millions fear losing their jobs," Egan said.
"Customers and activists are using a broad range of communications tools — old media as well as new media — to broadcast their dissatisfaction with utilities," continued Egan, a 25-year veteran of utility communications and marketing. "Customer dissatisfaction with utilities can carry significant consequences—financial, operational, and managerial — that utilities ignore at their peril."
Non-governmental organizations like Sierra Club and Greenpeace are targeting utilities, particularly ones that rely heavily on coal, in an effort to change decision-making in the executive suites. The Sierra Club's recent campaign, "AEP: What's Your Number?" and the Sierra Club's ongoing "Occupy Duke" protests are eye-catching attempts launched to shame utilities into changing their business practices.
"These and other shaming actions may influence upcoming utility rate cases, where dramatic changes are possible," continued Egan. State utility regulators are either elected by voters or appointed by a state's governor. But in either case, they are often compelled to respond to consumer and political pressures, he said.
Egan noted that a committed group of activists in Boulder, Colorado, were instrumental in passage of ballot measures last November that is moving the city on the path of municipalizing the local distribution system owned by Xcel Energy. That utility generates about $100 million of revenue annually from its customers in Boulder. Some portion of that revenue would be lost if the city creates a municipal utility.
"The prolonged controversy over PG&E's installation of Smart Meters in California is another example of what citizen activists have accomplished," said Egan. "Unless other utilities want to experience the pain inflicted on PG&E, Xcel Energy, AEP, and Duke, they must work harder to show customers that they are listening to, respecting, and wherever possible, working collaboratively with customers — or face uncertain consequences at their public utility commissions."
More than 100 utility rate cases will be filed this year, marking a continuation of a surge in regulatory activity driven by mergers, fuel prices, environmental regulations, weather-driven outages, capital construction projects and new customer programs like Smart Meters. In deciding a utility rate case, state utility regulators must find that a proposed action is in the public interest.
Utilities have the tools and opportunities to respond effectively when they are targeted by guerrilla protests, but utilities face significant organizational challenges, Egan said. Historically, they have been unable to move as quickly as protesters and are uncomfortable with the kind of direct confrontation espoused by activists.
Egan Energy Communications Inc. is a utility-industry public relations firm headquartered in Lafayette, Colorado. Before founding EEC in 2009, John Egan was a research director at E SOURCE, a marketing analyst at Salt River Project (SRP), the chief spokesman at SRP, and a reporter and editor at The Energy Daily in Washington, D.C.
###