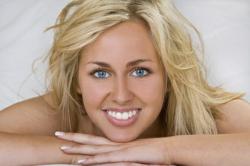 The kindest surgeon, and someone truly who cares about each and every patient. The office staff is wonderful and helpful too. He is very honest about what you need, and will not perform a procedure you don't need.
Orlando, Florida (PRWEB) February 24, 2012
The chaotic lifestyle of 2012 is about, social media, electronics, chaos and the lack of time. When patients go out of there way to praise their Surgeon, you begin to understand how Dr. Christopher Prevel has a score of "100% " in the Orlando Health Patient Satisfaction awards.
Over the last 25 years, there has been an explosion of hype in the media regarding the importance of a fit body and youthful appearance. According to Dr Prevel "Across the Internet, Cosmetic Plastic Surgery procedures have been "revealed" to the public via YouTube and a variety of "Infomercials". In addition, a multi-billion dollar/euro/yen/yuan global industry has developed to provide fodder to this feeding frenzy".
Somehow lost in this mayhem, is the patient and the provision of a safe and satisfying treatment experience. In addition, many of the providers of this care are administering services that they are not qualified or adequately trained to administer. As a result, many patients receive sub-standard care that results in a poor outcome or in some cases a severe deformity or even death.
In the USA and Canada, a medical certification system, the American Board of Medical Specialties, exists to evaluate the training and qualifications of Physicians and Surgeons. These Boards and their supporting components ensure that all elements of the training process, post-training testing and maintenance of certification (MOC) are implemented to provide a safe and qualified Physician and Surgeon.
Another important component of this process is the patient's perspective of the quality and safety of care that they received. In the USA, the Centers of Medicare Services (CMS) has created a national standardized patient survey, the Hospital Consumer Assessment of Healthcare Provider and Systems (HCAHPS). This survey allows patients to evaluate the hospital as well as all healthcare providers, including Doctors. The Doctor portion of the survey asks patients to evaluate answer the following questions:
1. How often did your Doctor treat you with courtesy and respect?
2. How often did your Doctor listen carefully to you?
3. How often did your Doctor explain things in a way you could understand?
The choices of answers include: Always, Usually, Sometimes, and Never. Only a very small percentage of Doctors in the USA receive a 100 % Always response from their patients over the course of a year.
In Orlando and across all of Central Florida, only 1 Plastic Surgeon has received this 100% patient satisfaction award from the Orlando Health System, Christopher D. Prevel, MD, FACS. Many Plastic Surgeons in the USA, no longer provide Hospital Care to their patients and limit their care to a private clinic and office operating room. However, Dr. Prevel provides his patient's the choices of both the Orlando Health System as well as the Certified Primera Plastic Surgery Center for their surgical care.
In addition, he is certified by the American Board of Plastic Surgery and the American Board of Surgery with the Certificate of Added Qualifications in Hand Surgery. Finally, he is a Clinical Associate Professor of Plastic Surgery at the University of Central Florida College of Medicine. Dr. Prevel strives to provide all of his patients respect, courtesy, empathy as well as safe and effective Plastic Surgery Care. Dr Prevel is a man who takes his job, his patients and he reputation very seriously.
###