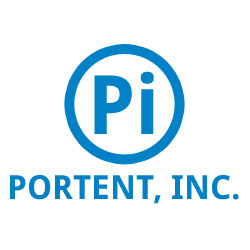 Seattle, WA (PRWEB) February 23, 2012
Portent Inc., a Seattle-based full-service internet marketing company, has been recognized as one of Website Magazine's top 50 search marketing agencies. Website Magazine's top agency list was published in March of 2012.
"We're honored that Website Magazine included us in their top 50 search marketing agency rankings list this year," said Ian Lurie, CEO of Portent. "We try really hard at Portent to maximize each client's web presence, while guiding them to more meaningful customer interactions and higher profitability."
Website Magazine's Top 50 rankings are measured by the popularity of an agency's website. Rankings are calculated by tabulating average daily visitors and page views compiled by multiple sources.
Website Magazine, which was established in 2005, is a monthly publication published for web site owners and creators. It has been recognized as the most instrumental magazine in the field of website development.
More about Portent:
Portent is a Seattle-based full service internet marketing company. Founded in 1995, Portent has grown into one of the nation's premier internet marketing firms, helping businesses in the realms of SEO (search engine optimization), PPC (paid search), copywriting, social media, web development, and more. Portent's approach has succeeded in industries ranging from technology to travel, for B2B, B2C and B2G companies.
###