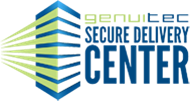 When several Fortune 100 companies tell me they have a common pain point where they lose significant time and money, it reflects a broader, industry-wide concern
Dallas, TX (PRWEB) February 23, 2012
Genuitec, LLC, a founding member of the Eclipse Foundation, is revolutionizing the processes for delivering and sharing software in the enterprise. Genuitec's Secure Delivery Center (SDC) keeps IT projects on-time and on-budget by eliminating human errors in the management of development software.
Historically, project leaders have created wikis or lengthy emails to show their development teams what software to use, where to find that software, and how to install it so that it is properly configured for the upcoming project. Other iterations of the same behavior include uploading the needed tools and correct version numbers onto zip files, CDs, and flash drives with documentation on how to get started on the project.
Tim Webb, chief architect of SDC for Genuitec, remarked, "It's more common than folks like to talk about; the issues surrounding the ongoing maintenance of software development tools – even open source tooling. When several Fortune 100 companies tell me they have a common pain point where they lose significant time and money, it reflects a broader, industry-wide concern."
In established enterprises, large numbers of developers can multiply the risks of incorrect updating or mismanagement of tooling configurations, leading to broken builds. The resulting cost to triage issues while involving other staff members creates huge time burdens.
"SDC was created to eliminate human error during the software management process, meaning no longer are wikis, emails, zip files, flash drives or CDs needed to share the exact tools and version profiles needed for developers," said Webb. "Teams of 500 developers can easily save $650,000 per year in lost time and energy just due to software management issues."
SDC is designed for open source Eclipse and MyEclipse tooling, but that's just a start. As more Genuitec customers explore the lost costs during the initial stages of software creation, SDC will be modified to fit their exact needs.
Secure Delivery Center can:

Manage tools behind your firewall in your "private cloud"
"Lock down" Eclipse-based tool stacks with one click
Generate full, customized installers for tool stacks
Easy usage reporting on tools and open source compliance
Manage multiple versions of software simultaneously
Manage Eclipse, MyEclipse or both at once
Secure Delivery Center is ready out-of-the-box for installation, and it requires only a few, easy questions answered about company policies and software governance before acting as an inside-the-firewall Eclipse and MyEclipse management tool.
Granularity in its reporting give a clear and concise understanding of how Eclipse or MyEclipse is used, what tool stacks and versions work the best on each project, and which configurations are successful in project development.
SDC starts at only about $45 per developer. Contact sales@genuitec.com for more details.
See SDC in action with an archived webinar: http://bit.ly/v9WuXG
About Genuitec
With year-over-year growth since the company was founded in 1997, Genuitec continues to expand by offering superior products to enterprises at value-driven prices. Its products are used by 17,000 global enterprises including 80 percent of Fortune 500 companies. Genuitec's support forums are a vibrant community where users engage with staff to answer any number of technical needs. Genuitec is constantly evaluating market opportunities for new areas of growth, and has launched a new product in each of the last 4 years. As a fully-distributed work force, the company maintains a low overhead, yet attracts the most talented software developers with its flexible employment options.
Genuitec is based in Flower Mound, Texas and is founding member of the Eclipse Foundation along with IBM, Intel and HP.
###