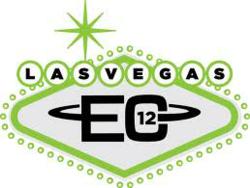 It's a privilege to participate in the IECA Annual Conference," says John Collins, AquaBlok's General Manager. "It's an important forum for us, the industry, and for everyone looking for geotechnical solutions.
(PRWEB) February 24, 2012
AquaBlok, Ltd., a leading manufacturer of bentonite-based composite particle materials for sealing and geotechnical erosion control applications, will participate in the 2012 International Erosion Control Association (IECA) Annual Conference: Environmental Connection in Las Vegas, Nevada.
Environmental Connection is the leading educational event for the erosion, sediment control, and stormwater industry. The IECA Annual Conference will review the latest products and technology in key geotechnical applications: Slope Stabilization, Stream Restoration, Vegetative Establishment, Stormwater Management, Wetlands Technology, Erosion and Sediment Control, Beach and Shoreline Stabilization, and Wind Erosion.
Eric Kraus, Technical Product and Sales Manager for AquaBlok, Ltd., will discuss the geotechnical sealing applications of AquaBlok®, an innovative low-permeability composite fill material with significant advantages over traditional alternatives for a wide range of applications.
"It's a privilege to participate in the IECA Annual Conference," says John Collins, AquaBlok's General Manager. "It's an important forum for us, the industry, and for everyone looking for geotechnical solutions."
Mr. Kraus will be speaking with Ramon Rivera of Diamond Systems, LLC (Titusville, FL), Matt Motz of Motz Enterprises, Inc. (Cincinnati, OH), and Christa Petzke of Firestone Specialty Products, LLC. (Indianapolis, IN).
Mr. Kraus will discuss the basics of bentonite and how the company's patented composite particle system improves delivery of the material. The bentonite-stone composite developed by AquaBlok offers targeted placement through standing water, low-permeability without compaction, improved handling, and in many applications, reduced installation cost.
AquaBlok has been applied successfully in basin construction and rehabilitation, dam and levee repair and maintenance, stream and shoreline stabilization, flood mitigation, stream diversion, and a broad array of utility-related applications.
AquaBlok's use in combination with other sealing and erosion control materials like geomembranes and cellular confinement technologies will also be discussed.
The IECA Conference will take place at Las Vegas' Rio Hotel and AquaBlok will be discussed in the Technical Session entitled "Specifications, Design Methodology, and Classification Systems." The presentation will be made on Monday, February 27, 2012 from 3:10 – 4:10 PM and again Tuesday, February 28, 2012 from 9:50 –10:50 AM. All registered conference attendees are invited and encouraged to attend.
About AquaBlok, Ltd. AquaBlok, Ltd. (Toledo, OH) is a bulk material manufacturer of its own proprietary (stone-cored) composite materials that are utilized both for the remediation of sediments and for a broad range of geotechnical and biological applications. The technology-driven company employs its unique delivery system in a family of products to address a variety of technical challenges in and around water. Low-permeable AquaBlok® and reactive AquaGate™ (amended with permeable treatment materials) are products used for the isolation and in situ treatment of contaminated sediments. Other clay-based formulations (e.g. PONDSEAL™, HoleBlok™) are utilized for targeted bentonite placement to provide reliable sealing in ponds and commercial impoundments; for bedding around pipes, structures and utility installations; to construct cut-off walls in porous soil conditions; for dam and levee repair and rehabilitation; for flood mitigation; and even in well drilling and abandonment applications. In addition, AquaBlok partners with native plant nurseries to offer custom seed-amended blends (SubmerSeed®) for wetland and shoreline re-vegetation and with the Adventus Group to deliver their proprietary treatment materials. AquaBlok, Ltd. is also a licensee of Halliburton's Baroid IDP Division for the BARACLEAR® phosphorus management product. For more information please visit http://www.aquablok.com.
Eric Kraus is Product and Sales Manager for AquaBlok, Ltd. Eric earned a Bachelor of Science degree in Biology with an emphasis in Aquatic Ecology from St. John's University (Minnesota). He transitioned from an environmental engineering company to join AquaBlok in a research and development capacity in 2000. Eric's contribution evolved to sales early in 2009, and he is now responsible for three divisions within the company: Geotechnical Applications, Lake and Pond Management, and Wetland Restoration. Eric is an avid hunter and fisherman and lives to be outdoors. Finding time "in the field" (away from work, at least) presents its challenges – he and his wife stay busy raising four young children.
###