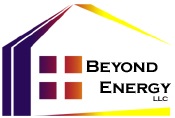 Milwaukee, WI (PRWEB) February 23, 2012
High energy bills? The Waukesha home inspection specialists at Beyond Energy LLC have a remedy. These expert Southeastern Wisconsin home inspectors conduct a home inspection that will improve the comfort, safety, durability and energy efficiency of your home.
Beyond Energy LLC, is proud to provide answers to hard to solve problems in new and existing homes through building science and expert home energy audits in the Milwaukee area.
During the 2-3 + hour BPI certified home inspection, the home's current condition is inspected, along with tests involving airflow, combustion safety, ventilation and moisture. Tests for gas leaks and an infrared scan of the home are also performed.
When the energy audit is completed, detailed information specific to your home is compiled into a report including infra red photos that are taken during the inspection. A list of expert contractors is who perform Home Performance scopes of work is also provided.
"You can use the home energy audit to make the necessary improvements to your home," says Tim Guillama, owner of Beyond Energy and expert on Milwaukee area energy efficiency. "Or, simply use your report as an informative tool to put your mind at ease about what you may have thought was wrong with your home."
Once the home improvements are made, Focus on Energy offers rewards to qualified home owners. The current rewards through the Focus on Energy program are only available until March 31st, 2012. Visit http://www.beyondenergyllc.com for a list of Focus on Energy rewards and to schedule a home energy audit today.
About Beyond Energy LLC
Beyond Energy LLC's background in the remodeling and home building industry since 1986 gives them the edge over the competition in the Southeastern Wisconsin home inspection industry. Whether you are selling or buying a home or want to save money with your existing home, Beyond Energy offers solutions with a home energy audit. Visit http://www.beyondenergyllc.com or call 262-470-3149 to schedule a home audit today.
###