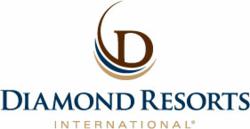 (PRWEB) February 23, 2012
DIAMOND RESORTS INTERNATIONAL® (Diamond), a global leader in the hospitality and vacation ownership industries, today announced the introduction of Customer 360, a global initiative that creates personalized guest experiences.
Customer 360 is a system that provides a comprehensive view of the wants, needs and background of owners, members and guests. It provides the tools necessary for Diamond team members to be proactive and anticipate the needs of guests, while at the same time creating a unique and personalized vacation for each individual. When a guest checks in or makes a reservation, Customer 360 provides relevant information that will allow team members to make guests feel special and exceed their expectations.
The Customer 360 rollout kicks off at the front desk, allowing attendants to review profiles at check-in and determine which activities or amenities the guest enjoys based on previous visits. The front desk offering has been in beta-testing in recent months and customer feedback has been overwhelmingly positive. Customer 360 will soon be available to the Diamond call centers, providing a better way to assist guests in planning their vacations.
Another facet of the system is the Unexpected Delights program which allocates money to each resort enabling team members to go above and beyond in delivering service excellence. This program allows team members to use the Customer 360 data to deliver against any captured data on the guest profile for things like anniversaries, birthdays and more. The program allows for delivering cards, balloons or some surprise amenity, occasion appropriate. Unexpected Delights isn't only about delivering gifts, but showing guests that Diamond listens and cares.
According to David F. Palmer, President and Chief Financial Officer, Diamond Resorts International®, "By using technology to our advantage, Customer 360 will make every interaction more human. It will provide more tools to our team members so we can better deliver The Meaning of Yes® and offer personalized vacation experiences for our owners, members and guests."
Diamond Resorts International®, with global headquarters in Las Vegas, Nevada, is one of the largest hospitality companies in the world with more than 200 branded and affiliated resorts and over 27,000 guest beds in 28 countries with destinations throughout the continental United States and Hawaii, Canada, Mexico, the Caribbean, Europe, Asia, Australia and Africa. Offering simplicity, choice and comfort to more than 418,000 owners and members through the branded hospitality service of approximately 5,000 team members worldwide, Diamond Resorts International® is dedicated to providing its guests with effortless and relaxing vacation experiences every time, for a lifetime.
Annually, nearly 1.4 million owners, members and guests enjoy the simplicity, choice and comfort Diamond Resorts International® offers through our branded hospitality experience.
About Diamond Resorts Corporation
Diamond Resorts Corporation and its subsidiaries develop, own, operate and manage vacation ownership resorts and, through resort and partner affiliation agreements, provide owners and members with access to 71 managed resorts and 137 affiliated resorts and six cruise itineraries through THE Club® at Diamond Resorts International®. To learn more, visit DiamondResorts.com.
###