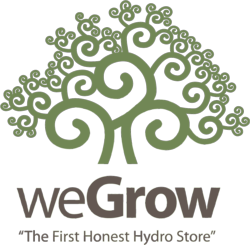 Burlington, VT (PRWEB) February 23, 2012
The Vermont Department of Public Safety has released guidelines to allow up to four medical marijuana dispensaries to open within the state by the end of the year. Hopeful entrepreneurs must navigate through a complex legal and financial system to demonstrate their ability to own and operate a medical marijuana dispensary to obtain one of these permits. weGrow, a national hydroponics franchise, intends to provide expertise to assist these aspiring business owners.
Dhar Mann, founder of weGrow, says that because the medical marijuana industry is so new, medical marijuana dispensary applicants cannot simply turn to their usual business attorney and accountant for assistance.
"This isn't the type of opportunity where you can call your CPA and ask 'how much marijuana can I expect to sell?' to build a pro-forma" said Mann. "A lot of people recognize the vast opportunities within the medical marijuana industry, but very few professional resources exist to help these individuals."
That's where weGrow comes in: the company best known for its national chain of hydroponic superstores also helps select clients develop business plans to open medical marijuana dispensaries and cultivation centers across the U.S.
"Given the complex legal and political issues facing medical marijuana, it is critical for the furtherance of the cannabis industry that well-qualified individuals and applications are received by the state to grow and dispense the medicine that many patients depend on" said Mann. "Medical cannabis is at a unique time and position where one dispensary owner's actions can have national ramifications for the industry- so we're very selective as to who we work with."
weGrow started as a franchise that provides business systems and support for entrepreneurs to open a retail hydroponics store. weGrow expanded its' services to include consulting services and has successfully helped dispensary applicants apply for and obtain permits within the sixteen states that have legalized marijuana for medical use in addition to Washington D.C.
To assist entrepreneurs, weGrow has assembled a team of top professionals including doctors, lawyers, scientists, architects, CPAs, horticulturalists, engineers and others to create comprehensive dispensary application plans, specific to each state.
"We are able to pool all of our resources to create plans and applications specific to each state's strict guidelines, and then we sell those plans to interested entrepreneurs," said Mann. "By doing this, we save our clients the countless hours, stress and significant funds it would take to find and hire an expert in each specific area. Most people can't call their CPA for help with projections for growing medical marijuana."
Dispensary applicants in Vermont can apply for one of four permits. Dispensaries must be located at least 1,000 feet from schools or daycare facilities and applicants must pay a fee of $2,500 to be considered for a permit along with completing a rigorous application. If approved, each dispensary will pay the state $20,000 in its first year of operation and then $30,000 per year for every other year of operation. Dispensaries will be allowed to operate a second, separate grow facility where they will be limited to grow only 126 plants – 28 of which can be mature at any given time.
weGrow is also currently seeking interested franchisees to open a weGrow hydroponics superstore in Vermont. Currently, weGrow has stores in California, Arizona and Washington D.C.
For more information about weGrow and dispensary permit consulting, please visit http://www.dispensarypermits.com.
About weGrow
weGrow is the first honest hydroponics store, geared towards selling the products and services necessary to grow marijuana for those with medical marijuana needs. From the largest showroom of hydroponic equipment, to grow training services; weGrow is a one-stop-shop for cultivators. weGrow has several locations nationwide and has plans for continued growth. For more information, please visit http://www.weGrowStore.com.
About weGrow Dispensary Permits
weGrow Dispensary Permits has assembled a team of top professionals including doctors, lawyers, scientists, architects, CPAs, horticulturalists, engineers and medical marijuana business owners to create comprehensive dispensary and cultivation plans. For more information, call 1-877-4weGrow x5 or visit http://www.dispensarypermits.com.
# # #