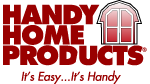 Shedsforlessdirect.com now carries Handy home wooden shed products.
St. Louis, MO (PRWEB) February 27, 2012
Shedsforlessdirect.com is the online industry leader at providing low cost storage solutions for residential and commercial consumers. They recently announced that Handy Home wooden shed products will now be available on their website, and their products will be sold at the same discounted prices as all of their other storage sheds.
Handy Home Sheds are well known for their stunning designs and exceptional workmanship. Some people may have put off acquiring a storage shed because they did not want an ugly metal box in their backyard, one should check out some of the newly made available Handy Home Products sheds. Handy Home sheds are a great option for wood storage buildings and shed kits, and it's easier than ever to assemble it yourself. These wood shed kits are all pre-cut and ready for quick assembly.
Their storage sheds are available in array of stunning designs, which could very likely significantly improve the look and feel of everyone's home. The following are just a few of their products that one will greatly appreciate.
First are their "Solar Sheds," which are just perfect for a gardener needing a garden shed that can also serve as a greenhouse. For people who are looking for additional space a roof top glass enclosure would be a great choice.
Second are their "Timber Buildings," which look much more like a well constructed cottage that would be seen on a vintage piece of property than a shed. Handy Home Products wood sheds come in two series, Macro and Premier. Their Macro Series wood sheds provide the lowest costing solution while the Premier Series buildings offer a more premium grade storage unit.
Third are their "Playhouses" that are just perfect for people who have small children and want to provide them a space that is not only dazzling, but also practical. For people just looking for additional storage capacity, this product line looks like something that would be seen on a street from the 1920s.
Their fourth and final distinct selection are their "Gazebos and Pergola," which are all made from the finest wood and are something that one would be proud to plan a upcoming party around.
Shedsforlessdirect.com has been in business since 2006, and they are well known for their exceptional prices and out of this world customer service. People with families may realize they will need more space to accommodate their new family members, one would benefit from checking out the products they have available to add more space to their home.
When someone orders a storage shed from Shedsforlessdirect.com, it will be shipped directly to their home and arrive in just 5-10 days, depending on where they live. In addition, each and every one of their products is 100% guaranteed.