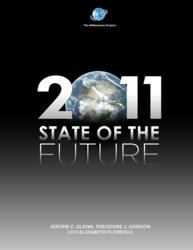 (PRWEB) February 23, 2012
A panel of international experts are being selected around the world to assess how factors such as globalization, rich-poor gap, CSR, worker participation models, and new forms of finance may change the face of business in general and cooperatives in particular.
This study is open to both international experts in the subject, through The Millennium Project's 41 Nodes around the world and international cooperative networks (AIC, etc.), as well as major stakeholders at an international level who have connections with the cooperative world or are linked to AIC and government entities. An online questionnaire (called a Real-Time Delphi) will collect judgments and share them anonymously for feedback among all the participants. If you are interested in participating, send an email to the study director Ibon Zugasti i.zugasti(at)prospektiker(dot)es briefly stating your background.
Prospektiker is a business futures consulting company and host of The Millennium Project in Spain. It conducted a trend analysis looking out toe 2020-2030 in preparation for this global study. It describes a future in which significant changes and mutations will continue to take place in the economic world in general; and therefore, in the organization and company environment in particular. Variables relevant to the future of organizations and companies are numerous, but the most important identified in the trend analysis will be shared and rated in the study.
A series of documented hypotheses for the future of each of these variables have been identified. These form the basis of the questions in the Delphi online questionnaire. The results will be available through Prospektiker and The Millennium Project in mid-2012.
The Millennium Project was established in 1996 as the first globalized think tank. It conducts independent futures research via its 40 Nodes around the world that connect global and local perspectives. Nodes are groups of individuals and institutions that pick the brains of their region and feedback the global results. It is supported by UN organizations, multinational corporations, universities, foundations and the governments of Azerbaijan, Kuwait, South Korea, and the United States
# # #