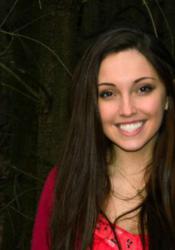 "The rules are simple, the person or team who creates the registered YouTube video with the highest number of views during a two month period wins the $1,000 prize."
WARRENTON, VA (PRWEB) February 24, 2012
In an attempt to inform her fellow students about the dangers of Melanoma and other skin cancers, high school student Camille Smith has launched a YouTube contest with $1,000 as prize money.
A junior at the Highland School in Warrenton, Virginia, Smith created a charity, SkinSavers Foundation, that raised the prize money for the contest.
"The rules are fairly simple," explained Smith, "once you register the YouTube video you create with SkinSavers, the person or team who creates the video with the highest number of views during a two month period wins."
"The video simply has to inform students about Melanoma, and not break any copyright laws." Smith explains, "Kids ignore adults who say tanning can be dangerous, but it really can be deadly. To the degree people know about Melanoma they don't think it is a serious cancer, because they think it is a 'cut it off and you'll be fine' kind of cancer. Unfortunately, if Melanoma isn't caught early, it is a very deadly skin cancer."
SkinSavers Foundation was created to warn people, especially teenagers today, of the true dangers of tanning booths and the sun.
"Since social media is how we communicate and almost everyone has access to a digital video camera, I thought a YouTube contest would spread the word as quickly as much as possible," said Smith. "If you know someone with a camera who wants to win $1000, let them know!"
SkinSavers Foundation hopes to receive dozens or hundreds of videos for the contest, and urges people of all ages to participate. The contest will run during a two-month period from 5 pm (Eastern Time) on March 15th, 2012 to 5 pm on May 15th, 2012.
More information can be found about the foundation and contest at SkinSaversFoundation.org.
###