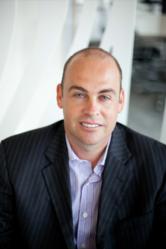 There is often a great solution for customers with incomplete documentation or a prior default
Brisbane, Australia (PRWEB) February 25, 2012
JP Loans, mortgage broker Brisbane have just published two guides on securing home loans for customers that have credit or document related limitations. These guides provide the potential borrowers who require low doc home loans and bad credit home loans with some useful tips on what to look for, how to minimize their cost of borrowing and ensure they get mortgages approved fast. To find out more guides and posts about home loans and finance, please visit the company website.
The guides detail several groups of customers who get their applications rejected due to bad credit that results from minor defaults arising out of unpaid utility bill, several numbers of small defaults, major defaults, or discharged bankruptcies. The guides provide tips on how to obtain up to an 80% lending ratio even with these limiting situations. Extensive research, utilizing available resources, and not to mention creating a decent payment history for the last 6 months can work wonders for bad credit home loans, according to these guides.
Low doc home loans are required mostly for the self employed customers who are not able to provide sufficient financial information as per the lending criteria. This type of loan often only requires an income declaration from the borrower or borrower's accountant. The guide from JP Loans - mortgage broker Brisbane gives the tip that there are lenders in the market who do not even take liabilities, income, or assets of the applicant into account.
Talking about low doc home loans and bad credit home loans, the Managing Director of JP Loans John Paynter states, "The big advantage of being a mortgage broker is having access to so many lenders and products and there is often also even a great solution for customers with incomplete documentation or a prior default". Mr. Paynter and his team have helped many such customers to secure hassle free home loans. Meisha Robins, one of their satisfied customers from Brisbane, thanked JP Loans stating "The service you have provided was very refreshing, and I would confidently recommend you to friends. I wish you and your company all the very best".
About the Company: JP Loans Pty Ltd is Brisbane based mortgage brokers catering to customers throughout Australia. The company specializes in home loans, equipment finance, medical finance and car loans. They not only look for the best solution for now but also for the duration of the loan. They also work with tax specialists, lawyers, financial planners along with many others to deliver you the best scenario for you. What's more, their service is at absolutely no cost to you!
###