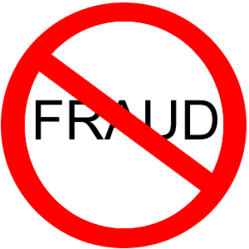 Avoid scams, low quality work, and high payments
San Diego, CA (PRWEB) February 27, 2012
According to Green Locksmith in San Diego, locksmith scams aren't news to the average person. Stories of locksmith fraud have been reported over the years by MSNBC, The Consumerist, local news stations, and the New York Times to name just a few. Yet, consumers continue to fall into locksmith scams and have no real resource on how to properly avoid such situations. In an effort to make the public more aware of the warning signs and how to best secure a legitimate locksmith company, the Green Locksmith San Diego team put together a short but effective list on how to avoid locksmith scams.
1. Don't Panic. Do Your Due Diligence
In an emergency lockout situation, it is easy to panic and hire the first locksmith name that comes up on your Google search results list. Be careful. It is important to call more than one company and always get a price quote and time estimate over the phone. Always ask if the technicians are certified and tell the dispatcher you will check to see their I.D.'s in person. Such questions effectively filter out the not-so-great locksmiths from the more honest companies.
2. Perform a Quick Website Check
With the advance of smartphones, many consumers can easily perform a website check of the locksmith companies on the spot. To get a sense of the company's legitimacy, look for these key elements on the website:

Company Logo
Information / About Us Section
Local Phone Number
Certificates
BBB (Better Business Bureau) Stamp of Approval
Contact Info
Such elements convey a sense of branding, authenticity, and reputability. In particular, the BBB icon and grade reaffirms that the company has been reviewed and vetted by a third party consumer advocate organization.
3. Real Customer Reviews
Reviewing the company's current customer base is one of the best ways to get a sense of the locksmith's credibility. Besides the company's website, customers facing a locksmith emergency should do their due diligence and also check other Google's results for the company. A reputable locksmith should be listed in yellowpages.com, kudzu.com, citypages.com, and yelp.com. In these listings, there are reviews and ratings. Be sure to have a look at these before committing to a locksmith company. These are also tell-tale signs that the locksmith can or cannot be trusted.
4. Never Underestimate the Locksmith Van
It may sound strange, but pay attention to the locksmith technician's van (or car). Many of the complaints made of locksmith fraud involve descriptions of technicians arriving in cars without nametags or branded uniforms. A branded van with high quality equipment makes a statement that reflects on the company's image and reputability. Most, if not all, certified and reputable locksmith companies, arrive in such fully equipped branded vans. Unfortunately, many consumers don't have high expectations for locksmith companies, so they don't pay much attention to such details. However, missing these details could mean the difference between hiring a legitimate locksmith company versus feeling trapped by a locksmith scam.
5. Get A Final Price Quote on the Scene
Before the work begins, be sure to get another price quote from the technician. Most locksmith scams involve the locksmith performing the work and then demanding a much higher cost. This leads to consumers feeling trapped and pressured. Don't let this happen to you. Get a price quote from the technician when he arrives and don't get bullied into paying prices that seem unreasonably too high. If the price estimate is much higher than discussed over the phone, you have every right to turn away the locksmith and not pay for any services.
Green Locksmith is a 24 hour locksmith in San Diego, Long Beach, and Los Angeles. Green Locksmith has several years in the locksmith field. All technicians are fully certified and the company is BBB accredited.