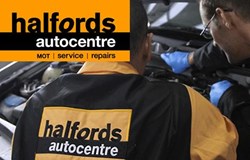 Since November, Halfords Autocentres has seen a 13% increase in the number of Saab cars seen across its 247 garages.
(PRWEB UK) 25 February 2012
Halfords Autocentres, the UK's leading garage network, has reported an increase in demand from owners of Saabs since the company was declared bankrupt. Since November, Halfords Autocentres has seen a 13 per cent increase in the number of Saab cars seen across its 247 garages throughout UK.
The Swedish manufacturer, whose cars are loved by owners for their distinctive styling, safety features and character, filed for bankruptcy late last year, ending 61 years of car production.
Rory Carlin, marketing director at Halfords Autocentres, said: "We'd usually expect to see around 1,800 Saabs each year, but have noticed a steady increase in the number being booked into our garages in recent months.
"Saab owners are clearly recognising Halfords Autocentres as a credible and trusted alternative to the franchise dealer network. Our garages and technicians are equipped and trained to provide high quality manufacturer services to all makes, types and age of car, including diagnostic and warranty work."
According to reports in the trade press, two-thirds of the 58-strong Saab UK dealer network are said to be looking to depart from the franchise since the announcement was made.
Notes to Editors:
For further information, please contact Jeremy Merckel at WAA 0121 362 1637 or jeremy.merckel(at)waa(dot)co(dot)uk.
Halfords Autocentres
With over 240 centres nationwide, Halfords Autocentres is the UK's leading independent car servicing, repair, tyres and MOT network. Now part of the Halfords group, our name may be new, but our centres have been a feature of the towns and cities of Britain for a decade or more.
Halfords Autocentres provides dealership quality work at affordable prices to around 650,000 customers every year, with over 8 out of 10 saying that they would recommend us to a friend. Our expert service is backed with both a quality and price guarantee: work is guaranteed for 12 months or 12,000 miles, and we promise to match any price quoted locally like for like. See website for terms and conditions.
http://www.halfordsautocentres.com
###