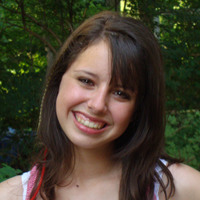 I wanted to help my friends and myself overcome fears. I thought it would be neat if we could turn exercises I knew helped me into animated activities.
Milford, OH (PRWEB) February 24, 2012
One of the catch phrases today is "school-to-work:" How do we prepare our kids for the world of work, starting even as young as elementary school? MyFear ZapperTM believes this starts with getting kids as involved as possible in business projects that are typically reserved for adults. In fact, the MyFear ZapperTM system itself, which helps children build self-confidence by teaching them how to overcome fear and anxiety, is a testament to how children can use their creativity and skills to create something valuable for people and the business.
Patent-pending MyFear ZapperTM is an interactive website-based game that helps children build self-confidence by teaching them techniques to overcome fear. It's been proven successful with children across the country, helping them beat fears of the dark, monsters, bugs, scary Halloween masks, and more. But one of the most interesting things about the system: It was developed mostly by children! In fact, the inventor was a nine-year-old girl, Natalie Brady, who is now a high school freshman (click here for Natalie's invention website).
"I wanted to find a way to help my friends and myself overcome a fear of doxies [scary fairies in Harry Potter]," says Brady. "I thought about different things I would do with my parents that would help me be more confident, and I thought it would be neat if we could turn those types of exercises into animated activities."
The first step was to try the idea out. To do that, Brady and her parents turned to Derek L., then a high school sophomore, who was also a programming whiz. "Derek was able to write a basic program that we tested with kids across the country," Brady explains. "When we saw how well it worked even with no interactivity, we knew we had something."
When it was time to create the online program, two more kids got involved: Megan H. drew the cat mascot that was subsequently animated and guides children through the system; and Caleb S. wrote much of the copy for the actual program, and even named the male and female cat mascots (Courageous Cate and Bold Bill).
"I think we've all learned a lot, and had a lot of fun," Brady says. "It's really great to see something you come up with come to life, and even better to know it's helping other kids."
About MyFear ZapperTM
MyFear ZapperTM is a website-based program that helps children build self-confidence by learning their minds are more powerful than their fears. Success rate is 90% among children who have had their fears 18 months or less. It works after just a few uses, sometimes after the first use. In addition to addressing immediate fears, MyFear ZapperTM teaches children techniques they can apply to future situations, building long-term self-confidence and the ability to face new situations with assurance. It is used by parents for children with normal childhood fears, as well as by professional counselors to help children with more serious issues.
MyFear ZapperTM is available for a monthly subscription at myfearzapper.com. It is available at no charge to any non-profit child services agency. Contact info(at)myfearzapper(dot)com for more details.
###