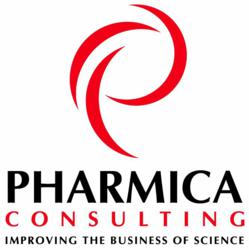 He's the guy to go to if you want to know the latest plans for SharePoint
Princeton, NJ (PRWEB) February 24, 2012
Pharmica Consulting (http://www.pharmicaconsulting.com) has served the pharmaceutical and biotech industries for many years, and is widely considered to be the expert in SharePoint and collaboration. As part of its continued service to the industry, Pharmica will be hosting its 6th SharePoint workshop on March 8th and 9th in Princeton, NJ, with Les Jordan from Microsoft being a featured speaker.
"We are very happy to have Microsoft as a speaker", said Eric Lake, Partner with Pharmica Consulting. "There's nothing better than having someone with the inside scoop on what's going on. Les Jordan is the CTO of the Life Sciences Unit at Microsoft so he's the guy to go to if you want to know the latest plans for SharePoint. He's going to be focusing on mobility but of course will be able to answer all kinds of questions about how SharePoint is going to address the needs of pharmaceutical companies".
"It's really an exciting time in the industry and especially at Pharmica", said Matt Kiernan, Partner with Pharmica Consulting. "Collaboration is really a hot topic these days. Given the nature of the industry, with so much focus on outsourcing and partnering, SharePoint has been a solution that most if not all companies that have been turning to. The workshop is a way for many companies to get together to share their war stories, but it's also an opportunity to hear from true experts like Les".
Matt Hendricks, Principal Consultant at Pharmica, agrees. "I'm excited to hear what our speakers have to say. There are a lot of interesting topics for the presentations, not to mention the round table sessions that are happening on the first day. These round table sessions are really valuable because of the open format – having these other experts from around the industry sitting with you is a great opportunity to learn quite a bit in a very short amount of time".
Those interested in learning more about Pharmica Consulting's service offerings can visit http://www.PharmicaConsulting.com. To request additional information, please contact Eric Lake at 973-945-4482 or Greg Cohee at 215-579-1650.
###