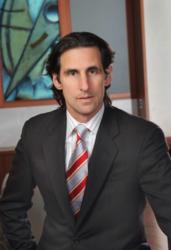 Summit Medical Group is fortunate to have Dr. Le Benger, whose experience and leadership has already brought us great success.
Berkeley Heights, NJ (PRWEB) February 24, 2012
Summit Medical Group, New Jersey's largest multi-specialty medical practice, announces Chairman of the Board Jeffrey Le Benger, M.D., will assume daily oversight of the practice. Together with the support of the Board of Directors, Le Benger will ensure the continued implementation of the Group's strategic direction and its commitment to delivering high quality, patient-centered medical care. Former President and CEO Simon Samaha, M.D. will transition his responsibilities through April 1 and will remain as an advisor to the Summit Medical Group Board of Directors.
Le Benger has served on the Summit Medical Group Board of Directors for approximately 15 years, and has been elected by his peers to five terms as its Chairman. While Chairman, he has led Summit Medical Group though periods of historic growth and success, including the Group's move to its 40-acre campus at 1 Diamond Hill Road five years ago. Last year, 35 new physicians joined Summit Medical Group, the largest number in Group history.
Ear, nose, and throat (ENT) specialist, Jeffrey Le Benger joined Summit Medical Group in 1989. He is board certified in facial plastic and reconstructive surgery, otolaryngology, and head and neck surgery. He is a fellow of the American College of Surgery, American Rhinologic Society, and the American Society of Head and Neck Surgery. Le Benger is a recipient of the MDx Medical, Inc., Patients' Choice Award and the 2008 American Registry Patients' Choice Award. He was a finalist to receive the 2008 Executive of the Year award from NJBIZ. Le Benger is listed in New Jersey Family's "NJ's Favorite Kids' Docs" and New Jersey Monthly's "Top Doctors."
"Summit Medical Group is fortunate to have Dr. Le Benger, whose experience and leadership has already brought us great success. We look forward to working with him in the Group's future endeavors," notes Board Vice Chairman, Adam Barrison, M.D. "We are also very appreciative of the many contributions Dr. Samaha has made over the past few years. We are pleased he will remain connected to the Group."
Summit Medical Group's Board of Directors oversees more than 300 health care providers at 11 New Jersey locations. Current board members include Adam F. Barrison, M.D., Eileen Klein, M.D., Eric C.Mirsky, M.D., Laura Zimmerman, M.D., Scott Pacific, M.D., Lloyd Alterman, M.D., Robert Slama, M.D., Reza Momeni, M.D., and Mark D. Larner, Esq., of Budd Larner, P.C.
ABOUT SUMMIT MEDICAL GROUP
Providing exceptional primary and specialty care since 1929, Summit Medical Group has pioneered information technology advances with its electronic health records and electronic prescribing program. With more than 300 highly qualified providers, it serves as a unique model of health care in New Jersey. Through its nationally recognized award-winning customer service program, Summit Medical Group treats more than 55,000 patients per month at its Berkeley Heights campus and area satellites in Bayonne, Berkeley Heights, Millburn, Shorts Hills, Warren, and Westfield. NJBiz has named Summit Medical Group one of the state's Fifty Fastest Growing Companies.Summit Medical Group is a member of the American Medical Group Association. For more information, visit http://www.summitmedicalgroup.com.
# # #