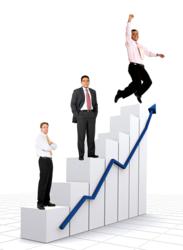 It will be nice to tell a candidate a salary range and back it up with hard evidence.
London, UK (PRWEB) February 24, 2012
The report can be found on Fellows and Associates' website, and PDF copies will be distributed to respondents who requested a copy while completing the survey.
"We're very happy to present this empirical data. As recruiters, we have of course developed a sense for salaries but it will be nice to be able to tell a candidate a salary range and back it up with hard evidence," says Emma van Opstal, consultant for Fellows and Associates, who designed the survey and compiled the resulting report. "On the other hand, we will now also be able to tell clients what they can expect to pay to attract the type of candidate they are looking for."
The idea for the salary survey was born during discussions with a client. "The client wanted to make sure that their employees' pay was competitive," explains Pete Fellows, Managing Director. "As information on salary trends in the IP profession was not readily available, we volunteered to do some research."
Still, the salary survey was not an entirely selfless exercise. "Managing expectations is a large part of our job. The more – and the more reliable – information you are able to give during this process, the easier it becomes to align expectations with reality on both the client and the candidate side," says Pete. "Salary is an important aspect of a job and can be a deal-breaker if either party's expectations are not met. By nipping this concern in the bud using the information from the survey, we're essentially making our own job a bit easier."
The newly released report examines different aspects of the data set including year of qualification, technical specialism, location, employer type, and gender. One noteworthy finding is that no evidence was found to support the popular belief that Intellectual Property professionals in London make more money than their counterparts in other areas of the UK.
About Fellows and Associates
Fellows and Associates recruit Patent Attorneys, Trade Mark Attorneys, IP Lawyers and other Intellectual Property professionals worldwide. The firm offers a diverse range of recruitment services including search, advertised selection and managed campaigns. Its newly launched consultancy division 'Fellows Business Consulting' offers targeted strategic advice to firms within the Intellectual Property sector worldwide. See fellowsandassociates.com for more or phone +44 207 903 5019.
Emma van Opstal holds a BA (Hons) and MA in Social Sciences from two leading Dutch universities. Having previously studied and worked abroad in Europe, Asia and Australia, Emma joined Fellows and Associates in January 2011 and has since obtained her CertRP qualification. Within IP recruitment, Emma's focus is on the international and corporate markets. Emma speaks fluent Dutch and French as well as some German, and regularly attends conferences in Europe and beyond.
###