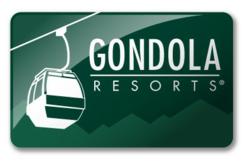 We are entirely specialized around the ski and mountain industry, and very excited to have Gondola Resorts as a partner
Denver, CO (PRWEB) February 23, 2012
Gondola Resorts, one of the fastest growing vacation rental companies in Colorado, announced today a partnership with Powderhound transportation. Powderhound offers shuttle service and privately chauffeured four-wheel drive SUV's from Denver International Airport to mountain destinations serviced by Gondola Resorts including Breckenridge, Copper Mountain, Dillon, Frisco, Keystone, Silverthorne and Steamboat Springs.
The deal comes on the heels of the recent announcement of new service offered by Gondola Resorts with Limos.com and Colorado Mountain Express.
"Needless to say, we're thrilled to have Powderhound Transportation as a partner. With the continued expansion of our Colorado vacation rental business, our customers have another choice for quick and easy transfers from Denver International Airport to their mountain destination," says Gondola Resorts CEO Gino Malara. "With DIA being the fifth-busiest airport in the world and still growing, it's imperative that we organize transportation strategies for the future. Powerhound will certainly help us meet our goals," Malara said.
Denver International Airport, often referred to as DIA, is the largest international airport in the United States. It is also the third largest international airport in the world after King Fahd International Airport and Montréal-Mirabel International Airport, according to Coventry Airport News.
"Unlike other shuttle services from Denver International airport, all we do is transport ski and mountain travelers," says Sheldon Lavis Powderhound's CEO. "We are not another random shuttle company or jack of all trades. We are entirely specialized around the ski and mountain industry, and very excited to have Gondola Resorts as a partner."
To book shuttle service using Powderhound transportation, Gondola Resorts has setup a DIA shuttle reservation system that is easily accessed through the guest services section of their website.
About Gondola Resorts
Gondola Resorts offers a collection of vacation rental homes and condos that expands to three states - Colorado, Utah and Florida. With over 750 individual properties, and a portfolio including 10 resort destinations, it's one of the fastest growing Colorado companies from 2010-12. Gondola Resorts is based in Denver, Colorado with partnership operations in Aspen, Breckenridge, Copper Mountain, Canyons, Deer Valley, Dillon, Frisco, Keystone, Orlando, Steamboat Springs, Silverthorne, and Telluride.
About Powderhound
Powderhound Transportation is a Breckenridge based private non shared shuttle company. Being entirely focused around private rides for skiers/riders, Powderhound offers groups of 4 plus and those smaller groups looking for a more comfy shuttle a great way to get to the hill. With no set times, no unwanted stops, and always just your group and no unknown strangers, Powderhound's friendly staff is here to make your vacation go off without a hitch.
###