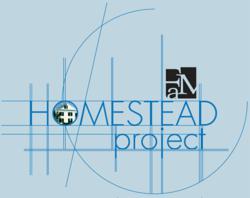 Rockland, ME (PRWEB) February 24, 2012
On Saturday, March 24, the Farnsworth Art Museum in Rockland, Maine, will open an exhibition of architectural designs in the museum's Crosman gallery entitled The Homestead Project —a Residence Reimagined. The Homestead Project, which will run through September 23, 2012, features the designs of principals of ten architectural firms, including Henry N. Cobb of Pei Cobb Freed & Partners Architects, New York. The opening will be celebrated at a members-only preview and reception on Friday, March 23 from 7 to 8:30 p.m.
When the Farnsworth family moved in 1850 from Thomaston to their new home in Rockland, the move signified an embrace of contemporary architecture of the period and, up until the time of William Farnsworth's death in 1876, an even deeper embrace of period art and design in the interior of what has become known as the Farnsworth Homestead. The house was situated right in the heart of the newly formed village of Rockland, a block from the town's main thoroughfare, two blocks from a bustling harbor and surrounded by other buildings of equally recent design and construction.
For the Homestead Project, principals from ten architectural firms have been charged with creating a home for a growing family in 2012, loosely modeled on the Farnsworths of 1849: a successful businessman, his wife and three young children.
The participating architects are:

Eric Allyn of Houses & Cottages, Rockland, Maine;
Alex Anmahian and Nick Winton of Anmahian Winton Associates, Inc., Cambridge, Massachusetts;
Christopher Campbell of Christopher Campbell Architecture, Portland, Maine;
Henry N. Cobb of Pei Cobb Freed & Partners, New York, New York;
Bruce Norelius of Bruce Norelius Studio of Los Angeles, California;
Susan Rodriguez of Ennead Architects LLP, New York, New York;
Julio Salcedo of scalar Architecture, New York, New York;
Henry Smith-Miller and Laurie Hawkinson of Smith-Miller + Hawkinson Architects, LLP, New York, New York;
Steven Theodore and Wiebke Theodore of Theodore + Theodore Architects, Arrowsic, Maine;
John B. Tittmann of Albert, Righter & Tittmann Architects, Boston, Massachusetts.
Balancing elements of privacy with public exposure for a home situated in 2012 on what is now the Farnsworth Museum campus, architects and their teams have designed a new "Farnsworth Homestead" on the current site, taking into consideration the surrounding museum block and current zoning codes. This exhibition is made possible in part thanks to the generous support of A.E. Sampson & Son, Bench Dogs, Inc., Cold Mountain Builders, J.C. Stone, Inc., Marvin Windows and Doors, Thos. Moser Fine Furniture, Tidewater Millwork, and Windsor Chairmakers. The primary media sponsor for the exhibition is Maine Home + Design. For more information on this exhibition and for a list of associated educational programming, please visit the exhibition page on the museum's website at farnsworthmuseum.org/current-exhibitions.
The Farnsworth Art Museum celebrates Maine's ongoing role in American art. It offers a nationally recognized collection of works from many of America's greatest artists, with 20,000 square feet of gallery space and over 10,000 works in the collection. The Farnsworth has one of the largest public collections of works by sculptor Louise Nevelson, while its Wyeth Center features works of N.C., Andrew and Jamie Wyeth. Two historic sites, the Farnsworth Homestead and the Olson House, and Julia's Gallery for Young Artists complete the museum complex. Please visit http://www.farnsworthmuseum.org for more information on current exhibitions, programs and events.
###