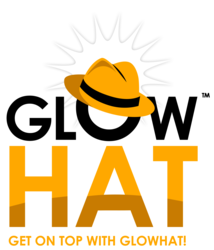 (PRWEB) February 24, 2012
Search marketing company Glowhat will present "Multilingual SEO: Best Practices" at Aprimo Marketing Summit on Monday. In today's global marketplace, awareness of multilingual opportunities is a must, and Glowhat is a forerunner in the field, with staff members fluent in French, Spanish, Dutch, German, and two dozen more languages. Glowhat is ranked #1 in multilingual SEO by TopSEOs.
Glowhat is Aprimo's search marketing vendor. Based in Scottsdale, Arizona, Glowhat specializes in search and social internet marketing with a focus on multilingual SEO. The company, founded by Stijn Amundsen, provides enterprise level search marketing for companies like AT&T and Lehigh University.
Glowhat provides a range of search marketing services, including social media marketing in 28 languages, international PPC, website translation, and multilingual content marketing. Glowhat is a full service interactive marketing firm, providing web design and hosting, reputation management, and email marketing in addition to the core search marketing services.
With years of experience improving clients' online marketing results, Glowhat is preparing to release a new suite of enterprise quality SEO tools. These new tools will be announced at Aprimo's Marketing Summit.
Aprimo's annual Marketing Summit is intended for users of Aprimo integrated marketing software, but it's more than a user's group meeting. In fact, it's one of the most inspiring marketing conferences each year. Marketing legend Seth Godin delivered last year's keynote presentation. This year's speakers include Dan Heath, Porter Gale, and Scott Bedbury.
Opportunities to network and brainstorm with other integrated marketing professionals and industry leaders are a prime feature of the event, and the annual Apex awards are presented at the Marketing Summit.
"Please stop by and say hello," says Ryan Ciocca, Director of Search Marketing, "We'll be discussing multilingual SEO for the enterprise."
The 2012 Aprimo Marketing Summit, the 11th annual meeting, will take place at the Aria resort and casino in Las Vegas from February 28 through March 1.
###