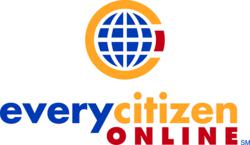 ECO training is a great first step for those who have little or no computer experience.
Columbus, OH (PRWEB) February 24, 2012
Connect Ohio, Goodwill Columbus, and The Ohio State University Extension have partnered to offer the Every Citizen Online (ECO) free basic computer and Internet training to central Ohioans. Through this collaborative effort, area adults are learning how to connect in ways many of us take for granted, and are learning important job skills necessary to be part of today's workforce.
Marianne Robbins, a recent ECO participant at Goodwill Columbus, needed the basic computer and Internet training in order to keep up at work.
"As (computers) became a large portion of our job, we did go to a computer training class (through work), but it was very fast," said Robbins. "It was more geared for people that are younger than me, who grew up with computers, whereas I did not. So I learned basic skills, but not to the point where I felt real confident."
Robbins says she enjoyed the ECO training class and the individualized instruction.
"I feel more confident," said Robbins. "The instructor is excellent because he is patient and the class size is small."
The computer and Internet basic training is being presented through Goodwill Columbus' Workforce Development program through the coordination of OSU Extension. Sixty-seven area adults have already taken advantage of the free training opportunity through Goodwill Columbus. ECO is a natural fit for the program's job-readiness services, with coursework that includes 6-hours of training covering computer basics, an introduction to the Internet, and benefits of using the Internet.
Classes take place at the Battelle Career Education Center, located at 1331 Edgehill Road, Columbus. Adults can register for the training by calling (614) 583-0145.
"ECO training is a great first step for those who have little or no computer experience," said Debra Shinoskie, senior director of Workforce Development at Goodwill Columbus. "The training removes fears and inspires additional learning, empowering people to use technology to be competitive in their job search. Our staff at Goodwill can build upon the foundation that ECO training provides to further help job-seekers."
More than 17,000 adults have already participated in the Every Citizen Online training since it launched in late December 2010. The training is open to any Ohio adult and is being offered at more than 250 locations throughout the state.
"We have experienced a positive response to the Every Citizen Online program, reflecting a demand from Ohioans for basic technological education," said Stu Johnson, executive director of Connect Ohio. "We're excited to provide an opportunity to meet this demand and to prepare Ohioans for a technologically driven society."
A full list of training locations can be found at http://connectohio.org/training-facilities or by calling 1-855-NOW-I-CAN (669-4226).
Connect Ohio, a division of Connected Nation, is a leading technology organization committed to bringing affordable high-speed Internet and broadband-enabled resources to all Ohioans. Connect Ohio effectively raises the awareness of the value of broadband and works to improve technology access, adoption, and use through its programs. Connect Ohio is a nonprofit, technology-neutral public-private partnership. For more information about what Connect Ohio is doing to accelerate technology in Ohio's communities, visit http://www.connectohio.org. Follow Connect Ohio on Facebook and Twitter.
###