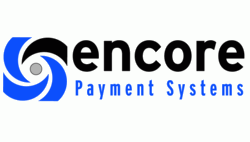 "It's a quick way to get capital to reinvest back into your business...another way Encore helps you improve your bottom line. It's not a loan - it's an advance to invest in your business."
Addison, TX (PRWEB) February 28, 2012
Encore Payment Systems is now offering their merchants an opportunity to reinvest back into their business with the Merchant Cash Advance program. Merchant Cash Advance is an alternative to traditional financing. With Merchant Cash Advance an upfront cash advance payment is received against credit cards and all other forms of future electronic processing. Any merchant who processes credit card transactions with Encore Payment Systems may take advantage of a Merchant Cash Advance up to 125% of their average monthly credit card processing volume.
The Merchant Cash Advance program is a unique financing program that is not offered by banks, leasing companies and other traditional lenders. The financing program provides merchants with working capital in a hurry, often in less than a week. Since the Merchant Cash Advance program does not require any fixed payments, many small and medium sized bussinesses opt for the financing program because of the flexibility it provides. If a merchant has been in business for more than 9 months and has at least $5,000 in monthly Visa/MasterCard sales, there is a very high likelihood that they will recieve a cash advance as soon as 72 hours. No hoops to jump through, no personal collateral, no tax returns, no liens, no cumbersome fixed loan repayments and no bankers saying "no".
The Merchant Cash Advance is not a bank loan with revolving interest rates or recurring charges. With a fast and easy approval process merchants can have access to their cash advance as soon as 72 hours. Carl Crowder, National Manager of Inside Sales at Encore Payment Systems, stated "It's a quick way to get capital to reinvest back into your business...another way Encore helps you improve your bottom line. It's not a loan - it's an advance to invest in your business."
The Merchant Cash Advance program is offered exclusively through Encore Payment Systems and its affiliated companies Momentum Payment Systems and Prodigy Payment Systems.
For further information visit http://www.encoreps.com or contact Carl Crowder, CCrowder(at)EncorePS(dot)com, 1.800.641.0426.
About Encore Payment Systems
Encore Payment Systems was established for the purpose of providing electronic payment processing solutions and other value-added services to small and medium-sized merchants throughout the United States. Encore is a leader in the electronic payment processing field providing credit card, debit card, ATM card, gift card, prepaid card, EBT and check processing services. Encore maintains a sincere dedication to superior customer service and an honest and ethical approach to acquiring new customers. This vision has enabled Encore to become one of the fastest growing companies in the industry excelling in all aspects of merchant services. Encore Payment Systems is located at 3801 Arapaho Road, Addison, Texas 75001. Visit Encore Payment Systems online at http://www.EncorePS.com.
# # #