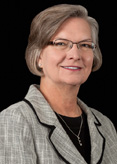 Shelton, CT (PRWEB) February 23, 2012
Previously Chief Operating Officer of EDGAR Online, Diana has held C-level management, technology and operating positions in both public and private companies and brings experience building and running world-class service organizations.
"Diana brings relevant experience and great energy to LifeCare," said CEO, Doug Klinger. "We're excited to have Diana on the team to help us continue to build LifeCare into an Internet company with a telephonic backbone and accelerate our ability to match our 36 million members with timely, cost-effective, high-quality solutions to meet their life's most important needs," Klinger added.
About Diana Bourke
Diana is SVP, Live Agent & Technology of LifeCare. She leads the company's Call Center Specialists team and Technology operations.
During her career, Diana has held leadership positions in operations and technology in a variety of industries, including manufacturing, financial services, market research/consumer data, healthcare and corporate governance.
Just prior to joining LifeCare, Diana served as Chief Operations Officer of EDGAR Online, leading the production of Data Products as well as the XBRL Filing services. Before that Diana spent 6 years in the proxy voting industry first as EVP of Proxy Voting and Securities Class Action Services at Institutional Shareholder Services / RiskMetrics and later as CEO of Inveshare. In healthcare, she held the position of SVP Operations & Chief Information Officer for Cigna Health Services and Chief Operating Officer of SCP Communications, a medical communications and clinical research organization. Earlier in her career, Diana served in senior leadership roles in technology and operations with Dun & Bradstreet, ACNielsen, Heller Financial, and International Harvester.
Diana earned a BA in Economics and Philosophy from the University of Notre Dame. She serves on the Board of Trustees for Trudeau Institute, a basic research institution in Saranac Lake, NY.
LifeCare, a privately-held company based in Shelton, CT, is the leader in the Employee Productivity & Loyalty industry. LifeCare saves members time and money with quality matches to content, providers, products and services in parenting, senior care, legal and financial services, home services and wellness. LifeCare serves more than 36 million members through more than 3,000 of the largest private and public-sector employers, driving down absenteeism and presenteeism while boosting employee loyalty.
###