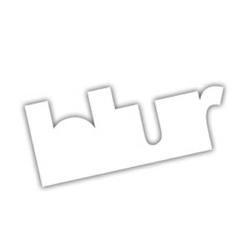 This $5million brief shows that the Creative Services Exchange is well and truly disrupting the traditional networked agency model
London, UK (PRWEB) February 23, 2012
blur Group, http://www.blurgroup.com, today announced that it has been briefed for a creative project worth just under $5m, the largest brief to date seen in the world of creative Crowdsourcing.
Defying the conventional belief that Crowdsourcing is for low-end design projects, this brief is for an integrated advertising campaign to launch a major new online media service. Its size and scope shows that blur Group's aim to turn the world of advertising on its head becomes ever closer to realization.
"We talked recently about evidence from our customers that Crowdsourcing use is maturing, as we've seen larger briefs for more business-critical projects arriving," commented Philip Letts, CEO and Founder of blur Group. "However, we hadn't expected to see the first million dollar brief so quickly, and to see one of five times that size shows that the Creative Services Exchange is disrupting the traditional networked agency model well and truly."
blur Group's unique Exchange model transforms the process for creative project sourcing, with everything run online, ensuring the best results for both customer and creative in terms of value, speed of delivery and quality of creative choice.
"Additionally exciting about a brief of this size is that it is open to all our agencies and creatives - in traditional routes they wouldn't have been exposed to this type of opportunity," Letts continued. "It's a fabulous day for the creative industries and blur Group in particular and we expect it to be the first of many. It's rather apt that it arrives as the last series of Mad Men airs, suggesting that the Madison Avenue model is finally coming to an end."
For more information, images and interviews with Philip Letts, Founder and CEO at blur Group
dorothy(at)blurgroup(dot)com
+44 203 176 0548
Notes to editors:
About blur Group:
blur Group has built the world's number one Creative Services Exchange, and now has 14,000 creatives and agencies from over 130 countries covering the complete range of creative disciplines. Businesses from startup to multinational brands use the Exchange with 600 creative projects briefed since it was launched in 2010.
# # #