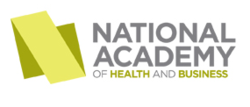 National Academy is thrilled to be able to give back to our community and to provide this once in a lifetime opportunity to such an inspiring winner
Mississauga, On (PRWEB) February 23, 2012
Mississauga-based career college, National Academy of Health and Business (NAHB), will announce the winner of the second annual Shape Your Tomorrow Contest on Friday, February 24th at 11:30 a. m. EST at their Mississauga Campus.
Inspiring winner Lakshmipriya Sathish will be in attendance to accept her full scholarship, worth up to $15,000. Her story of being a new comer to Canada, of wanting to achieve a better life for her and her daughter, was the driving force behind the over 365 votes of support she received on Facebook.
New for 2012, the Shape Your Tomorrow contest winner will be blogging beginning this March to document her experience so others imagining how they might pursue a better life through education and training can follow a first hand account of the journey.
"National Academy is thrilled to be able to give back to our community and to provide this once in a lifetime opportunity to such an inspiring winner," says Mark Harrington, NAHB Director. "On social media, through video and blogging, we want to share the success stories of our students and graduates. If Lakshmipriya's journey is anything like last years' success story we'll have done our duty."
Last years' Shape Your Tomorrow Contest winner and local mother of five, Cristin Walsh, won a full scholarship to her program of choice and is now successfully employed in her field as a Personal Support Worker. Cristin's touching and deter mined career story (along with other graduates) is told in her own words in an online contest video onthe school's Youtube channel.
This past year, National Academy, a leading career college for three decades, also opened a second location in neighboring Hamilton, providing the same level of quality with their Three Dimensional Education approach to learning. The dental, health, business and law programs offered by the college take a Three Dimensional Education approach to learning; focusing on the student's experience through theory, application, and real world experience.
For more information about National Academy and the Shape Your Tomorrow Contest, please contact:
Meg Coppolino
communications rockstar
kitestring creative branding studio
e. meg(at)kitestring(dot)ca
p. 905.296.9575
MEDIA PLEASE BE ADVISED:
The Shape Your Tomorrow Contest Winner Announcement Reception will take place:
Friday, February 24th at 11:30 a.m. EST
National Academy of Health and Business (NAHB)
Mississauga Campus
165 Dundas Street West, 3rd Floor
Mississauga, Ontario L5B 2N6
Enjoy refreshments, interviews with National Academy president Mark Harrington and the scholarship winner. Free parking is available at the campus.
###