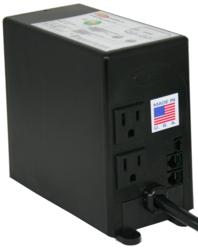 The VSC will be featured at the KBIS Show in Chicago April 24-26, booth 250.
Arlington, Texas 76011 (PRWEB) February 24, 2012
This long awaited technology solves many engineering challenges where high-power induction motor speed control is required. The invention is capable of controlling any single phase whirlpool pump up to 13.5 Amps.
The VSC system allows the bather to adjust the pump speed or jet pressure to any desired level electronically. A "True Green Technology" that reduces noise and power consumption when the pump speed is reduced.
Key Features Include:
Operates single phase AC induction motors up to 13.5 Amps
Fixed speed or pulsating massage action
Built-in network communication and configuration
Maintains motor efficiency for all speeds
Integrated water level sensor interface
Additional outlet for extra devise or LED light up to 1 Amp
Built in 30 minute timer
Easy to troubleshoot and field service
Compact size (150mm x 80mm x 135mm, 1.3 kgs)/ 5.9" x 3.1 " x 5.3", 3 lbs.)
UL Approved (U.S. and Canada): Complies with UL 1795 Bathtub Standard and
UL508 energy conversion standard, CSA C22.2 Standard

Patent Pending (U.S. and Canada)
Researched, Developed, and Manufactured in the U.S.A.
For more information please contact Luraco Technologies.
###