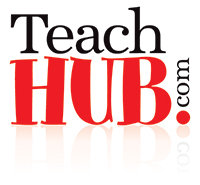 All I have to do is print and go. It's so easy and my kids are raving about my lessons all over school.
(PRWEB) February 24, 2012
TeachHUB.com strives to provide educators with the ultimate and convenient support through their high quality and easily accessible resources. Teachers looking for ways to get students excited about learning can turn to TeachHUB's latest printable pop culture lessons.
These printables incorporate today's most popular and newsworthy stories with lessons on core subjects for K-12 students. They are ready to print, copy and go. There is an archive of over 500 and new printables are featured each week.
According educator and printable user Bob Pollard, "All I have to do is print and go. It's so easy and my kids are raving about my lessons all over school."
One of the newest printables, entitled Mock Congress Activity, reviews the newly passed bill that will extend the payroll tax cut. This social studies assignment shakes up the usual "how a bill becomes a law" lesson with interactive classroom political project.
In the new math printable entitled Starbucks Price Problems, students learn about the world's most expensive Starbucks drink and are then directed to concoct their own coffee drinks to match different prices.
Educators must be TeachHUB members to download the printable pop culture lesson plans. Membership to TeachHUB is free. Educators can visit TeachHUB's featured printable pop culture lesson plans directly.
The printable pop culture lessons are one example of the many educational resources available on TeachHUB. TeachHUB also provides teachers with daily video writing prompts, classroom tools, educational news, and professional development. Those interested in receiving weekly updates on the new resources available on TeachHUB can sign up for the free TeachHUB Happenings newsletter.
About TeachHUB.com
Established by teachers, for teachers, TeachHUB.com offers educators recommended classroom tools, professional development, daily lesson plans, and education news. The website is dedicated to improving the quality of education and invests in the opinions of teachers when providing resources and support for both inside and outside of the classroom.
###