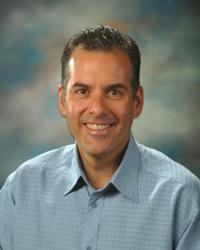 Because many of our practice members have children in school during the week, Saturday mornings seem to be a great time to get the whole family revitalized with our low cost chiropractic adjustments.
San Diego, CA (PRWEB) February 28, 2012
San Diego Chiropractor, Dr. Harry Heeder, is trained in children's chiropractic and is now offering family chiropractic on Saturday to promote overall family health. Children's chiropractic care can benefit kids by correcting the spinal alignment to improve their overall health. "A properly aligned spine helps a child's brain and nervous system work more efficiently. Children have more focused attention and concentration on everyday tasks and schoolwork. What do you call a child whose brain, nervous system and body work more efficiently? Smarter," says Dr. Harry Heeder.
Dr. Heeder has completed 180 hours of advanced training focused on caring for families, pregnant women and children making him an excellent choice for family chiropractic care. The goal of proper Chiropractic care is to find interference in the nervous system and realign the spine to correct this interference. This correction or adjustment allows the person to experience greater functionality and an overall improved quality of life. Modeling smart health choices with your children can build a positive habit at an early age.
Pediatric chiropractic is a gentle, noninvasive and drug free alternative to treat, resolve, and prevent a wide range of health problems. With the cost of healthcare rising, prevention is essential to living within a family budget. Health savings accounts (HSA's) are very popular and can contribute to family chiropractic care.
"Prevention is the key to staying healthy," says Dr. Harry. "One hundred percent health is your birthright. It's important to stay healthy rather than to react to a crisis. With children, it's easy to teach the habit of healthy lifestyle choices early in life and promote those habits so they stay healthier into adulthood." Many parents bring their children in because they realize it doesn't make sense to leave their children at home while they're getting a chiropractic adjustment. It is easy to include their children and many chiropractic practice members find that it is a great way to prevent illness. For more information on Family Chiropractic please visit: http://www.hillcrestchiropractic.net/
About Growing Chiropractic:
Dr. Harry is a graduate of Life University College of Chiropractic in Georgia where he also received the Chiropractic Philosophy Distinction Award. While enrolled at the Life University, he simultaneously completed a 15-month course through the International Chiropractic Pediatric Association that focused on the unique care necessary for the child and pregnant mother. He is currently working on his certification through the ICPA and is committed to encouraging the healthy development of not only children but also adults to improve their quality of life and reduce their need for crisis care.
###