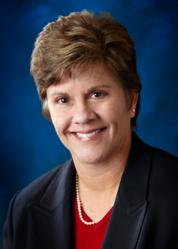 Las Vegas, NV (PRWEB) February 23, 2012
RMI Management (RMI), a FirstService Residential Management company and Nevada's largest community management company, named Roxi Bardwell regional manager.
Bardwell has nearly a decade of experience working in the community management industry. She has received the designations of certified manager of community associations (CMCA), association management specialist (AMS) and professional community association manager (PCAM). Bardwell is a graduate of the University of California, Berkeley.
"Roxi's experience working with community associations is an asset to RMI as we continue deliver on our commitment to offer programs and services that provide added value to our association clients," said Steven Parker, president of RMI Management.
About RMI Management, LLC
RMI Management is a subsidiary of FirstService Residential Management (FSR). FSR is the largest manager of residential communities in North America, overseeing more than 5,600 properties and over 1.3 million residential units.
FSR is a subsidiary of FirstService Corporation (NASDAQ: FSRV, TSX: FSV), a global leader in the rapidly growing real estate services sector, providing a variety of services in commercial real estate, residential property management and property services. More information about FirstService is available at http://www.firstservice.com.
###