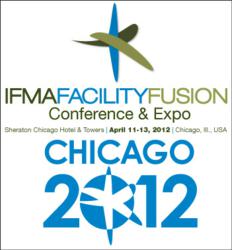 Toshiba LED Lighting Systems is excited to be a part of this year's IFMA Facility Fusion conference in Chicago, which will allow us to network with facility professionals and stay in tune with workplace trends.
Houston (PRWEB) February 23, 2012
Coming to the Sheraton Chicago Hotel & Towers April 11-13, the International Facility Management Association's third annual Facility Fusion Conference & Expo will feature instructor-led educational courses and Chicago area facility tours complemented by a free expo showcasing the latest products and services impacting the workplace throughout 2012 and beyond.
The two-day expo will bring facility, design and real estate professionals together to discover the best solutions on the market for improving workplace productivity and facility performance. The Facility Fusion expo will feature 87 leading product and service providers specializing in energy efficiency, sustainable products, construction services, recycling, lighting, building restoration, asset management, furniture rental, software solutions and more.
The expo will be open Wednesday, April 11, from 4 to 7:30 p.m. and Thursday, April 12, from 10:30 a.m. to 2 p.m. Exhibiting organizations will include CORT, Dyson, George Mason University, Northern Illinois University, Office Depot, Toshiba, the U.S. State Department, UPS and many more.
"CORT is excited to attend IFMA Facility Fusion to connect with customers and discuss trends in the facility management industry," said Vice President of National Sales and Business Development Jon Hile. "We have been working with the industry for many years and can share our experience, industry knowledge and services to help alleviate facility management challenges through flexible management of furniture inventory, business continuity planning, and support for a mobile workforce and flexible offices. CORT and IFMA have a longstanding relationship that continues to further our mutual goal of serving the world's facility management community."
"Toshiba LED Lighting Systems is excited to be a part of this year's IFMA Facility Fusion conference in Chicago, which will allow us to network with facility professionals and stay in tune with workplace trends in order to best present our LED lighting products as solutions," said Vice President of Marketing and New Product Development Peter DallePezze. "We will be displaying a wide variety of new lamps and luminaires at the conference and are looking forward to showing Facility Fusion attendees how Toshiba LED Lighting is ready for work."
This year's expo will highlight popular attractions including:

The Dyson Airblade™ hand dryer, which is fitted with a HEPA filter to remove 99.97 percent of bacteria from the air used to dry hands;
Air Cycle's on-site lamp crusher, The Bulb Eater®, which crushes spent fluorescent lamps into 100 percent recyclable material while capturing more than 99.99 percent of vapors released;
Atlas Carpet Mills' carpet tiles, which can contribute points to projects seeking LEED certification;
Excel Dryer's XLERATOR XCHANGER™ retrofit kits, which replace traditional built-in paper towel dispensers with energy-efficient, stainless steel hand dryers that use 80 percent less energy than paper towels;
GCA Services Group's critical environment cleaning services, which offer a specialized method of cleaning high-tech and laboratory environments; and
Bricsnet FM America's real estate and facility management software solutions, which can represent data in multiple building information models on Google Earth and other geospatial information systems.
Beyond the latest products and services, expo attendees can learn how to further their careers through continuing education and professional certification. George Mason will be offering information on its Sustainability Facility Professional™ and Facility Management Professional classes at the expo, and NIU instructors will be teaching FMP® classes after the conference, on April 14-15.
The Facility Fusion expo will also include two Solutions Arenas offering facility management instruction from representatives of Fox RPM Corp. and tekWorx, who will present on efficiently managing space in a smaller portfolio and fixing flaws associated with traditional chiller plant design and operation, respectively. Expo attendees can earn Continuing Education Units for participating in either of these 60-minute sessions.
Additionally, Thursday's Facility Fusion expo will be themed "Chicago Day" and feature appearances by Miss Illinois 2012 Ashley Hooks and Miss Illinois 2010 Ashley Bradarich, who will attend in support of the charitable IFMA Foundation. Bradarich currently works in the facility management profession and is an IFMA member.
Those interested in attending Facility Fusion may register online or by calling +1-713-623-4362. Members of the media may register for the event at no cost by emailing communications(at)ifma(dot)org.
IFMA is the world's largest and most widely recognized international association for professional facility managers, supporting 22,655 members in 78 countries. The association's members, represented in 127 chapters and 16 councils worldwide, manage more than 37 billion square feet of property and annually purchase more than US$100 billion in products and services. Formed in 1980, IFMA certifies facility managers, conducts research, provides educational programs and produces World Workplace, the world's largest facility management conference and exposition. To join and follow IFMA's social media outlets online, visit the association's LinkedIn, Facebook, YouTube and Twitter pages. For more information, visit the IFMA press room or http://www.ifma.org.
# # #