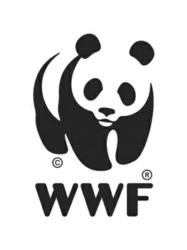 (PRWEB) February 24, 2012
On Tuesday, February 28, the Millennium Challenge Corporation (MCC) and World Wildlife Fund (WWF) will co-host the public event "Community-Driven Approaches to Natural Resource Management: How Conservation is Creating Prosperity and Stability in Rural Namibia." The event will be a discussion about how we can further engage communities to preserve the environment, promote tourism, reduce poverty and achieve economic growth.
Who:
Introduction: Andrew Mayock, Deputy Vice President for Compact Operations, MCC
Special Guest: The Honorable Netumbo Nandi-Ndaitwah, Minister of Environment and Tourism, Republic of Namibia
Moderator: Russ Webster, President, Cardno Emerging Markets USA
Panelists:

Tom Campbell, Senior Director, MCC
Dr. Fanuel Demas, Millennium Challenge Account-Namibia
Tom Dillon, Senior Vice President for Field Programs, WWF
What:
A conversation about strategies, implementation and lessons learned promoting community-driven approaches to natural resource management and eco-tourism in Namibia
When:
Tuesday, February 28, 2012, 12:30 PM – 2:00 PM
Where:
Millennium Challenge Corporation
875 Fifteenth Street NW
Washington, DC 20005
Members of the media interested in covering the event must RSVP to jacksongm(at)mcc(dot)gov no later than Monday, February 27 at 4:00 PM. Coffee and tea will be provided; participants are asked to bring their own brown bag lunch.
ABOUT THE MILLENNIUM CHALLENGE CORPORATION
The Millennium Challenge Corporation (MCC) is an innovative and independent U.S. Government foreign aid agency that is helping lead the fight against global poverty through the promotion of sustainable economic growth. MCC is based on the principle that aid is most effective when it reinforces good governance, economic freedom and investments in people. To learn more about MCC, please visit http://www.mcc.gov.
ABOUT WORLD WILDLIFE FUND
WWF is the world's leading conservation organization, working in 100 countries for nearly half a century. With the support of almost 5 million members worldwide, WWF is dedicated to delivering science-based solutions to preserve the diversity and abundance of life on Earth, halt the degradation of the environment and combat climate change. Visit http://www.worldwildlife.org to learn more.
###