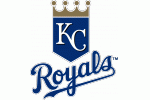 The F.A.S.T. system caters to our production needs and provides the flexibility and the incredible control we seek in an inventory management solution.
Phoenix, Ariz. (PRWEB) February 28, 2012
Major League Baseball's Kansas City Royals and Skyview Networks announced today a new broadcast partnership for inventory management. Skyview Networks, an integrated professional sports broadcast solutions company specializing in play-by-play systems, will provide its F.A.S.T. (Flexible Audio Storage Technology) Inventory Management System for Kansas City Royals radio. The system allows the Kansas City Royals the ability to produce the radio broadcast directly from the broadcast booth at the ballpark, home or away.
"We are enthused to bring Skyview on board as a broadcast partner," said Mike Bucek, Vice President of Business Development for the Kansas City Royals. "The F.A.S.T. system caters to our production needs and provides the flexibility and the incredible control we seek in an inventory management solution."
Skyview Networks' F.A.S.T. Inventory Management System conveniently allows the producer to broadcast directly from the booth at the ballpark: it loads, plays and automates the broadcast directly from the stadium. The application's real-time access and flexibility supplies full control over advertiser scheduling and streamlines the as-played reporting and billing process.
"We feel privileged to extend our presence in the Midwest with this distinguished franchise," said Matt Stys, Vice President of Business Development for Skyview Networks. "With the F.A.S.T. system, I am confident the franchise will experience an efficient approach to maintaining all components of advertiser scheduling and invoicing. We look forward to building a long relationship with the Royals as we continue to partner on play-by-play broadcast solutions."
The Kansas City Royals radio network can be heard on more than 80 affiliates across eight states and on its flagship station, KCSP-AM 610. For more information on the Kansas City Royals 2012 season, visit http://kansascity.royals.mlb.com.
About Kansas City Royals
Founded in 1969 by the late Ewing Kauffman, the Kansas City Royals play in the Central Division of the American League of Major League Baseball. Many writers and publications note that the Royals – winners of two American League pennants, six division championships and the 1985 World Series – currently have some of the most promising young players in the game. The Royals play in beautifully renovated Kauffman Stadium, part of the Jackson County Sports Complex along with Arrowhead Stadium in Kansas City, Mo., which will be on display in July 2012 when the club hosts the 83rd Major League Baseball All-Star Game and related festivities.
About Skyview Networks
Skyview Networks currently provides the broadcast services for over 50 professional and collegiate sports organizations and produces and delivers Arizona and California Headline News. Founded in 1995, Skyview is based in Scottsdale, Arizona and focuses on providing broadcast network solutions to professional and collegiate sports and syndicated radio shows. Skyview's services include satellite distribution, full network automation, affiliate relations, inventory management systems and advertising solutions for radio, television, print, signage and web. For more information, visit http://www.skyviewnetworks.com.
###