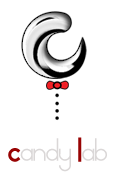 "Cachetown is bringing marketers' promotions to life on mobile devices while driving highly-targeted local traffic to specific locations using its technology," says CEO and Founder of Candy Lab.
San Diego, California (PRWEB) February 23, 2012
Candy Lab has created a mobile app known as Cachetown that takes the world and turns it into an augmented reality video game – with plenty of opportunities for promotions and advertisements for brands.
Developed for marketers' brand promotions, partners upload content and determine precise real-world locations where they would like their offers to appear. Cachetown displays these offers on mobile devices by super-imposing branded game pieces on the users' mobile screen. This allows brands' content, messaging, and offers to appear as if they exist in the real world.
The idea is that someone can create a game or incentive using the world as the game field seen through the users camera for advertisers to offer promotional marketing. Wherever they point their mobile device's camera they'll see "game pieces" or click-able super imposed images, which are perfect for location-based interactions and influence.
The application is a real-time, multi-dimensional cross-promotional system that can be easily integrated or added onto any current two-dimensional promotional campaign to ensure direct brand visibility in a non-intrusive, fun and interactive environment for the game player.
For the merchant, login to Cachetown on your computer anytime from any place to start a new campaign with immediate implementation of promotions and watch as Cachetown players interact with them. Cachetown delivers real-time promotions and brand communication through a highly functional, incentive-based game layer where the environmental factors facilitate immediate interaction between virtual and real world goods and services in real-time.
To gather more information about Candy Lab or to schedule an interview with Andrew Couch, please call 858.699.3535 or email contact(at)candylab(dot)com
###