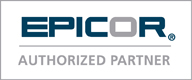 HRMS Solutions is able to continually provide the mid-market with a high-end human resource management system, either as a cloud or on-premise based solution, enabling our clients to better administer their most valuable asset – their people.
Washington, DC (PRWEB) February 24, 2012
HRMS Solutions, Inc. is pleased to announce that the firm has been named the 2011 Epicor HCM Business Partner of the Year. This honor recognizes the top-ranked business partner who has demonstrated outstanding commitment and exceptional delivery of professional services for the Epicor HCM solution. For four straight years, HRMS Solutions has earned this esteemed accolade distinguishing themselves for continually producing new enthusiastic Epicor HCM customers and persistently delivering quality and successful project implementations.
"HRMS Solutions has been an incredible asset for Epicor this year. The acquisition and integration of SPECTRUM Human Resource Systems into the Epicor family of solutions last year could have been a distraction, but not for HRMS. They continued to produce year-on-year (YOY) growth and led the HCM channel partners in new customers and revenue for fiscal year 2011 within our HCM community. HRMS Solutions achieved Top HCM Partner for 2011 and will be recognized for this accomplishment at our upcoming 2012 Momentum Partner Conference in Las Vegas," stated Patrick Coulbourne, Sr. Director of Channels, Americas.
Mike Maiorino, President and CEO of HRMS Solutions states, "We have been an Epicor HCM business partner since 2005 and firmly believe in their product, people and direction. Epicor's customer centric approach enables HR organizations to reach their human resources management goals, both functional and strategic, while creating a rapid return on their investment." Maiorino continues, "This recognition is a testament to the success of our Epicor partnership. The Epicor HCM platform offers outstanding value for both domestic and international organizations. Its usability and ease of personalization enables a fast user adoption rate and allows customers to quickly begin the process of better managing their people, policies and processes. Epicor HCM offers a complete end-to-end HRIS software solution and adds strategic HR capabilities by leveraging a single system of record for talent and career development, performance management, self-service, workflow and analytics."
Although there were significant organizational changes this past year with regards to the Epicor HCM Group, formerly Spectrum Human Resource Systems Corporation, the HRMS Solutions team remained focused to attaining success for each of our clients. Maiorino states "We believe in and stand behind the Epicor HCM product that continues to deliver the ultimate in product usability, adaptability, configurability, and accessibility. By leveraging the latest development technologies, employing a three-tier architecture and delivering a functionally rich and intuitive application, HRMS Solutions is able to continually provide the mid-market with a high-end human resource management system, either as a cloud or on-premise based solution, enabling our clients to better administer their most valuable asset – their people."
About Epicor Software Corporation
Epicor Software Corporation is a global leader delivering business software solutions to the manufacturing, distribution, retail and services industries. With nearly 40 years of experience serving midmarket organizations and divisions of Global 1000 companies, Epicor has more than 20,000 customers in over 150 countries. Epicor enterprise resource planning (ERP), point of sale (POS), supply chain management (SCM), and human capital management (HCM) enable companies to drive increased efficiency and improve profitability. With a history of innovation, industry expertise and passion for excellence, Epicor inspires customers to build lasting competitive advantage. Epicor provides the single point of accountability that local, regional and global businesses demand. The company's headquarters are located in Livermore, California, with offices and affiliates worldwide.
About HRMS Solutions, Inc.
HRMS Solutions is a North American provider of human capital and talent management solutions for small to mid-market businesses. The broad portfolio of on-premise and cloud-based technology offerings include HRIS, Recruiting and Talent Management, Payroll and Time & Attendance. The firm's mission is to serve as a trusted advisor and meet client's human capital challenges with objectivity, credibility and integrity. HRMS Solutions currently has more than 400 clients throughout the globe and across a wide variety of industries including federal government contractors; architectural, engineering and environmental firms; manufacturing; not-for-profit organizations; healthcare; technology and financial institutions. To learn more about HRMS Solutions, please visit http://www.hrmssolutions.com.
Epicor is a registered trademark of Epicor Software Corporation. Other trademarks referenced are the property of their respective owners.
All product and service names mentioned herein are registered trademarks or trademarks of their respective owners.
# # #