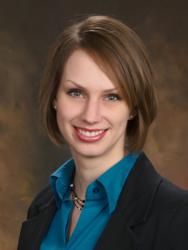 (PRWEB) February 24, 2012
Cornerstone Private Asset Trust Company, LLC is proud to announce the promotion of Kristine Iten to retirement service specialist effective immediately. In her new role Iten will focus on working with retirement plans in the areas of plan implementation, conversion, and ongoing management. She will work with plan sponsors ensuring their retirement plans are meeting the needs of the company as well as the participants. She also will work directly with plan participants and serve as a liaison with plan administrators.
Prior to joining Cornerstone in 2006, Iten worked for Boeckermann, Grafstrom and Mayer Wealth Management, a private wealth management firm based in Bloomington, Minn.
Iten holds an Accredited Asset Management Specialist designation from the College of Financial Planning and is a graduate of the University of Minnesota.
About Cornerstone:
Cornerstone Private Asset Trust Company, LLC, is an independent public trust company working with businesses and individuals in the areas of estate planning and retirement services. In the estate planning area, Cornerstone provides trustee or agent services for many types of trusts, including trusts under wills as well as dynasty, charitable, revocable living trusts. In this area it works with individuals who are in various stages of their estate planning to focus on what is unique or important to each client to understand their longer term goals and ensure a successful transition of wealth from generation to generation.
In the retirement plan area, Cornerstone develops plans to meet the needs of the employees, the company and the owners. It specializes in working with business owners who excel at running their businesses, but do not want to be experts in retirement planning. Cornerstone works as a retirement planning partner keeping business owners informed on the status of their plans as well as their fiduciary responsibility as the plan sponsor of the company's retirement program.
###