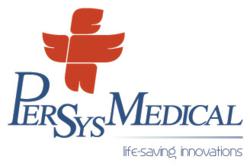 Knowledge is key in an emergency and PerSys Medical wants to make sure everyone knows the basics.
Houston, Texas (PRWEB) February 29, 2012
February 29, 2012 ─ PerSys Medical and PerSys Medical Training Center hosted their 1st Annual Community Health and Safety Day at their Elm Street location and Hank's Gym on February 19th. With the help of Hank's Gym and various other sponsors, PerSys Medical helped educate the community on personal safety, family safety, and how to respond to different emergency situations.
Punch cards, giveaways, and raffle tickets encouraged people to visit educational booths. Hands-only CPR, first aid, choking prevention, stroke awareness, and health and nutrition stations were to be visited before entering the raffle. Other stations included information provided by Hank's Gym, a puppet show focused on the dangers of smoking provided by MD Anderson Cancer Center, and an inflatable basketball goal provided by The Houston Rockets complete with mascot Clutch who took photos with visitors. The Houston Aero's mascot Chilly, accompanied by two Aero Dynamics Cheerleaders, greeted visitors and gave away free hockey game tickets. Best Care EMS provided free blood pressure screenings and educated visitors on stroke awareness. Meanwhile, free food samples from Roadster's Grill and Jimmy John's Gourmet Sandwiches kept visitors full.
Young visitors toured a Houston Fire Department fire truck and modeled firemen's uniforms for pictures. Children were also allowed to see the inner workings of a Best Care EMS ambulance while trying out medical equipment and Susan Paul of Cue-Tea-Patoo-Tea held captivating story time sessions while dressed as Mother Goose. A large moon bounce complete with slide kept children entertained outside.
PerSys Medical partnered with local organizations such as Hank's Gym, Jimmy John's, Houston Rockets, Houston Aeros, MD Anderson, Houston Fire Department (3-5), Universal Healthcare, Action Physical Therapy, Whole Earth Provisions, Roadster's Grill, Best Care EMS, Metro PD, Bellaire PD, Kids J.A.M., Cue-Tea Patoo-Tea and many more. Together they provided the community the opportunity to acquire free education on living a safer and healthier life.
PerSys Medical Training Center offers classes educating people for different safety situations. Classes include: Heartsaver CPR/AED, First Aid, Traumatic Aid, Tactical First Aid Workplace Safety Training, ACLS, PALS and more. PerSys Medical stresses that knowledge is key in emergency situations and strives to enhance public awareness. Classes and events that support those efforts are posted at http://www.ps-med.com/training.
PerSys Medical specializes in bringing life-saving innovations to federal and civilian medical markets including military, law enforcement, homeland security, EMS, and wilderness medicine agencies as well as government agencies worldwide. Along with PerSys Medical, PerSys Medical Training Center offers comprehensive medical training for the general community, law enforcement, and healthcare professionals.
###