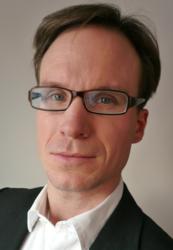 A significant number of Middle East demonstrators came from the growing middle class, tired of kleptocracy and abuse of power. Many leaders are trying to draw lessons from these events. It's time for Vladimir Putin to do the same. - Claes Ericson
Stockholm, Sweden and Seattle, WA (PRWEB) February 29, 2012
The Oligarchs: Money and Power in Capitalist Russia, written by Claes Ericson, brings two decades of fateful power struggles, fascinating destinies, and the impact on world economies and cultures into focus. Reveals insider information, including the glory days of the Russian Mafia, as well as the daring privatization projects of the 1990s. Insight into state capitalism and the exploding growth of corruption bring the story of Russia to present day. How did capitalism take over after the fall of the Soviet Union, and how has Russia transitioned from a planned economy to market economy? How did fast wealth and power bring about the boldest capitalist experiment in history? Read The Oligarchs and find out:

What is an Oligarch? Who are today's oligarchs?
Who is "The Russian Mafia"?
What do the following four people have in common: an orphan in northern Siberia, an unemployed stage producer driving a black taxi, a young communist in aviator glasses running a café, and an award-winning mathematician at the Academy of Sciences? Each of them has at one time been Russia's richest man.
How it was possible for private individuals to amass unprecedented fortunes immediately following the fall of the Soviet Union in 1991.
How Russia transitioned from a planned economy to a market economy.
How the new Russian middle-class is evolving.
The Oligarchs themselves – get an in-depth profiles of 20 of the most infamous Russian Oligarchs.
Claes Ericson is a Swedish economist and one of Scandinavia's most renowned commentators on Russia's economic development. He visited Russia for the first time in 1996, and has since then lived in and traveled extensively to the country, working for the Swedish Ministry for Foreign Affairs, as the asset manager East Capital, as well as for the media company, Modern Times Group. Ericson has studied finance and entrepreneurship at the Stockholm School of Economics, political science at Stockholm University, and business administration at Darden Business School. Previously, Ericson wrote, Russia Now — Trends in the Shadow of the Kremlin, and The Humorous History of the Soviet Union: Power, People & Poking Fun, (with David Cesarini), both published by Ersatz.
Ericson lives in Stockholm, Sweden, with his wife and daughter.
For further information, including a book trailer and video interviews with the author, visit: http://www.stockholmtext.com or http://www.oligarchs2012.com.
The book is published by Stockholm Text, a dedicated e-book publisher based in Stockholm, Sweden. AJ & Associates, LLC, the company's marketing firm, is based in Seattle, WA.
###