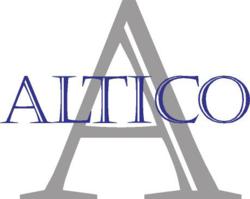 The choice of a new software system for any company should be based on that company's unique and specific processes and requirements.
Marlborough, MA (PRWEB) February 28, 2012
Altico Advisors (http://www.AlticoAdvisors.com) - a Microsoft Gold Certified Partner headquartered in Massachusetts specializing in Dynamics GP and CRM solutions – drives exceptional client satisfaction ratings with their Diagnostic Evaluation Program for companies seeking new accounting software and ERP systems to manage their business. The evaluation is designed as a product agnostic critical first step for understanding a company's business processes and requirements before they meet with ERP vendors.
"The Diagnostic Evaluation Program is in keeping with our core belief that when it comes to software, one size does not fit all," explains Mike Kean, Altico Advisors President. "The choice of a new software system for any company should be based on that company's unique and specific processes and requirements."
The analogy Kean uses to underscore the importance of the program is simple. No person in their right mind would undergo surgery before extensive testing was conducted to validate the diagnosis that led to a recommendation for surgery.
Jim Hickey, Altico Advisors Vice President, expands on that concept, saying: "Purchasing a new software system is an important decision for the health of an organization. Research shows that most companies retain an ERP software system for at least 7 years. If you're planning to survive and thrive for that length of time on a solution you purchase today, you want to be 99.9% sure that it's the right one."
As part of the evaluation, Altico Advisors helps each client:
-Define a vision for its future financial and business management system
-Scope a project that can be reasonably implemented on time and on budget
-Assess the key business impacts of a new financial and business management system
-Assist in the identification of specific success criteria by which the success of the new financial and business management system can be measured
-Identify high level business and technical requirements
Altico Advisors CEO Rich Maloney summarizes the new program as follows: "We have a stake in our clients' success because it is always our goal to establish a long-term partnership with our clients. Partnerships are based on trust and respect. We earn that by understanding their business and helping them make decisions that will yield substantial rewards and benefits. The Diagnostic Evaluation is the foundation for understanding, partnership, trust and respect."
The results of this approach have been positive and measurable. As a member of the Microsoft Partner Network, Altico conducts annual client satisfaction surveys. For the most recent period surveyed, Altico ranked in the highest possible percentile and was significantly above the worldwide partner average.
About Altico Advisors
Headquartered in Massachusetts, Altico Advisors implements and supports business, financial, and customer management software solutions for mid-market enterprises, primarily throughout New England. Altico is a Microsoft Gold Certified Partner specializing in Microsoft Dynamics GP (Great Plains) for ERP, Dynamics CRM, BI (Business intelligence) and integration services for manufacturing, wholesale distribution, software development and service companies. In addition, Altico provides a wide variety of consulting and advisory services, such as outsourced financial management, business and IT strategy alignment, software selection, and KPI analytics. http://www.AlticoAdvisors.com
###