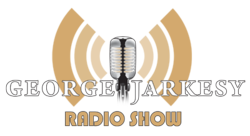 Houston, TX (PRWEB) February 24, 2012
George Jarkesy, host of The George Jarkesy Show, releases an article titled 'Obama's War on Coal'. The article discusses why the Obama Administration has temporarily stifled the coal industry and how American consumers are going to pay the price.
The piece, picked up by Townhall Finance, discusses three reasons why the Obama Administration is hindering the power source that is responsible for half of America's power.
To read the full article visit: 'Obama's War on Coal' by George Jarkesy
For more information on George Jarkesy or The George Jarkesy Show please visit: http://www.georgejarkesy.com
About George Jarkesy and Jarkesy & Company
A money manager and serial entrepreneur, George is a frequent market commentator and guest on FOX Business News, FOX & Friends and CNBC. He is also the host of the nationally syndicated George Jarkesy Radio Show, which launched in January 2012. George started his career in the financial services industry with a New York Stock Exchange member. George also serves on the Finance Committee of the Republican National Committee and is an active member of the National Investment Banking Association, The Jarkesy Foundation, and Chairman of The National Eagles and Angels Association. Jarkesy & Company is the family office of George Jarkesy.
Contact:
Jessica Elkin
Jarkesy & Company
281 290 6655 x 204
Contact Dean Spinato for Internet Marketing
Power Play International
516-234-0534
###