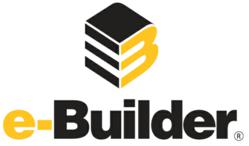 Our goal is to end up with a centralized and consistent repository of information across the agency, one we can use for institutional knowledge throughout a project's lifecycle, from initial concept to close-out.
Ft. Lauderdale, FL (PRWEB) February 27, 2012
e-Builder, the pioneer of web-based construction program management software, announced today that it's e-Builder Enterprise software has been selected by the North County Transit District as the agency's capital program management and project information management platform. e-Builder Enterprise will be help standardize critical business processes like capital improvement program evaluation, issuance of RFPs, bid processes, RFIs, change orders, payment apps and more. The software will also be used to track budgets and multiple funding sources or capital programs.
NCTD is installing Positive Train Control (PTC) in its service area of the Los Angeles–San Diego–San Luis Obispo (LOSSAN) corridor. PTC is a proactive, automated system for preventing train collisions and other hazards through digital communications, global positioning system (GPS) technology, and on-board computers. PTC is integrated with railroad dispatching systems to manage rail traffic. e-Builder will be a key project management tool in keeping NCTD on track to finish PTC implementation prior to a December 2015 federally mandated deadline.
The PTC project is the first NCTD project to use e-Builder, signifying a shift to a standardized model of program management and construction operations at the agency. Prior to e-Builder, NCTD used a combination of Excel spreadsheets, Microsoft Project and other documents to manage project information. The agency's goal is to more efficiently manage a wide variety of projects ranging in scope from $5,000 to over $100 million. Furthermore, these projects may be funded by multiple sources like the California DOT, Federal Railroad Administration, and The Federal Transit Administration, and e-Builder will support NCTD in meeting reporting requirements.
Jay Walser, NCTD's Chief Rail Systems Officer, commented, "We have a large number of funding sources we need to track. Our goal is to end up with a centralized and consistent repository of information across the agency, one we can use for institutional knowledge throughout a project's lifecycle, from initial concept to close-out."
In addition to PTC, current projects include 25 projects on the San Diego section of LOSSAN corridor, which runs from the Orange County line to the Santa Fe Depot in downtown San Diego. These projects include replacing railroad bridges, installing new track, realigning track, implementing other track improvements, and implementing other non-track related improvements.
Cross-project reporting capabilities will help the District provide visibility into the status of all projects. These include reports for Issues, Budget, Schedule, Purchase Order Commitment Activity, Change Order, Status of Funding Expenditures, Funding Allocation, Action Items, RFI Aging, and Submittal Aging. e-Builder Enterprise will also provide a collaboration platform for external project stakeholders like design firms and GCs to share information on an as-needed basis.
About North County Transit
The North County Transit District was established in 1976 and provides 11.5 million passenger trips per year in north San Diego County. The NCTD service area encompasses approximately 1,020 square miles, serving a population of 842,000 people with its BREEZE bus, SPRINTER light rail, COASTER commuter train and LIFT paratransit services.
About e-Builder
e-Builder is the leading provider of integrated construction program management software for top facility owners and the companies that act on their behalf. The company's flagship product, e-Builder Enterprise, improves capital project execution, resulting in increased productivity and quality, reduced cost, and faster project delivery. Since 1995, e-Builder's technology leadership and construction industry focus has provided thousands of global companies, government agencies, and healthcare and educational institutions managing billions of dollars in capital programs with solutions to improve the plan, build, and operate lifecycle. The company is privately held and headquartered in Fort Lauderdale, Florida. For more information, visit http://www.e-Builder.net.
###